Police respond to Attleboro home twice for break-in, suspects identified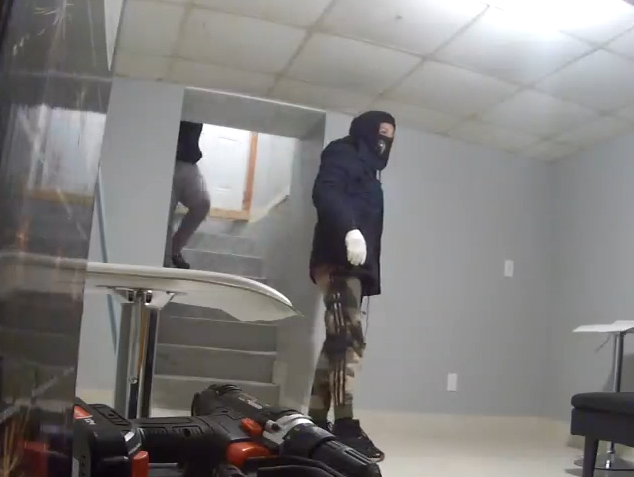 ATTLEBORO, MASS. (WLNE)- Police identified the suspects from Tuesdays break-in at an Attleboro home, after the suspects returned twice within the same day.
Three males broke into the basement of a home on Peck Street around 4:17 a.m., according to Attleboro police.
The home was occupied by two residents at the time of the break-in, who locked themselves in a bedroom.
It is believed that the suspects fled the scene after it became known the residence was occupied, police said.
Attleboro Police arrived to the home, and requested assistance from a Massachusetts State Police K9 unit to attempt to find the suspects in the area. The suspects were not found upon search.
Later Tuesday, at approximately 11:07 a.m., the Attleboro Police received a call from the same residence on Peck St.
Similar to the previous incident, the suspects fled prior to the arrival of police.
Video surveillance confirmed that two males were wearing the same clothing as the suspects from the earlier break.
As result of the earlier investigation, police identified a car which was possibly being utilized by said suspects.
A suspect vehicle was spotted by Providence Police units later on in the area of Douglas Ave. in Attleboro.
After police confirmed that the three occupants were the suspects in the Attleboro break-ins, they were taken into custody.
The two adult suspects have been identified as 20-year-old Jaylen Ladue of Woonsocket, RI and 18-year-old Asuriah Becote of Chepachet, RI. The 17-year-old from Providence's identity is being withheld due to his being a juvenile.
The 17-year-old will be charged by Providence Police with carrying a concealed weapon, after found to be in possession of a BB gun that resembled a semiautomatic firearm
Attleboro Police Detectives are obtaining arrest warrants for home invasion charges against all three suspects for the incidents on Peck St.
They are expected to appear at Attleboro District Court at a future date.
Detectives determined that the residence was specifically targeted by the suspects for the purpose of stealing marijuana.