Three Third Period Goals Lift PC Over BC In Regular Season Finale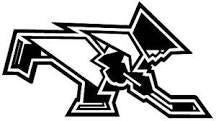 Providence College Press Release
PROVIDENCE, R.I. – Tyce Thompson and Josh Wilkins each registered two points in the third period as the No. 8 Providence College men's hockey team downed Boston College, 3-1, on Thursday night at Schneider Arena in the regular season finale. With the win, Providence will be seeded No. 2 in the upcoming Hockey East Tournament and will face either Boston College or New Hampshire in the quarterfinal round next weekend.
SCORE
No. 8 Providence – 3 | Boston College – 1
RECORDS
Providence – 21-9-6 (14-7-3 HEA) | Boston College – 11-20-3 (10-11-3 HEA)
VENUE
Schneider Arena – Providence, R.I.
GOALIES
Hayden Hawkey (PC) – 29 saves
Joe Woll (BC) – 28 saves
NOTES
– The Friars generated multiple looks from in close on Woll in the first period, but the junior netminder turned away all 14 shots he faced.
– Ben Mirageas had the best chance of the period as a loose puck trickled out to him at the top of the slot with a scrum in the crease, his shot at Woll's five-hole was denied.
– Mirageas, Jack Dugan and Tyce Thompson each had a pair of shots on goal in the opening period.
– The teams battled through another scoreless period as the Eagles held a 9-8 advantage in shots.
– Brandon Duhaime boasted the best chance of the period for either team after a clean faceoff win by Scott Conway, his backhand shot was gloved by a sprawling Woll.
– Tyce Thompson struck for his seventh goal of the season just 45 seconds into the third period, beating Woll with a snap shot past the blocker.
– The struggling Friar power play came up big in the third period as Josh Wilkins and Kasper Björkqvist each cashed in on the man-advantage to give Providence a 3-0 lead with under nine minutes to play. It was Björkqvist's team-leading 15th goal of the season.
– JD Dudek brought the Eagles back within two with 3:35 remaining.
– Hayden Hawkey stood tall with Woll pulled for the extra attacker for the final 2:35 of regulation.
– Seven players have now registered at least 20 points for the Friars this season.
– It was the first time since Jan. 5 against Miami that Providence has recorded multiple power play goals in a game.
– Wilkins' two points now move him up to 98 points in his career.
– Providence will be the No. 2 seed in the Hockey East Tournament for the third time under Nate Leaman.
– The Friars are 18-1-2 when scoring at least three goals this season and evened their record at 4-4-3 when entering this third period tied this season.
HOW THEY SCORED
1-0 (PC) – 0:45/3rd– EV – Tyce Thompson (Wilkins, Callahan) – Thompson gained entry into the zone and snapped a shot from the tops of the circles past the blocker of Woll.
2-0 (PC) – 3:33/3rd – PP – Josh Wilkins (Thompson, Bryson) – Pass through the seam from Thompson to Wilkins for the one-timer.
3-0 (PC) – 11:15/3rd – PP – Kasper Björkqvist (Dugan, Young) – Dugan carried into the zone from his own blue line, circled the net and centered to Björkqvist at the top of the crease.
3-1 (BC) – 16:25/3rd – EV – JD Dudek (Greco) – Carom off of Greco right out in front to Dudek who put home his own rebound.
PC GAME HIGHS
Goals: Björkqvist, Thompson, Wilkins (1)
Assists: Bryson, Callahan, Dugan, Thompson, Wilkins, Young (1)
Points: Thompson, Wilkins (2)
Shots: Thompson (4)
POWER PLAYS
Providence – 2/3
Boston College – 0/1
SHOTS
Providence – 31
Boston College – 30
UP NEXT
The Friars will host a best-of-three Hockey East Quarterfinal series next weekend (March 15-17) at Schneider Arena against an opponent to be determined. All quarterfinal games will be streamed live on Flohockey.tv.
For more updates on the Providence College men's hockey program, follow the team on Twitter @FriarsHockey.