Tick education, engagement and empowerment through technology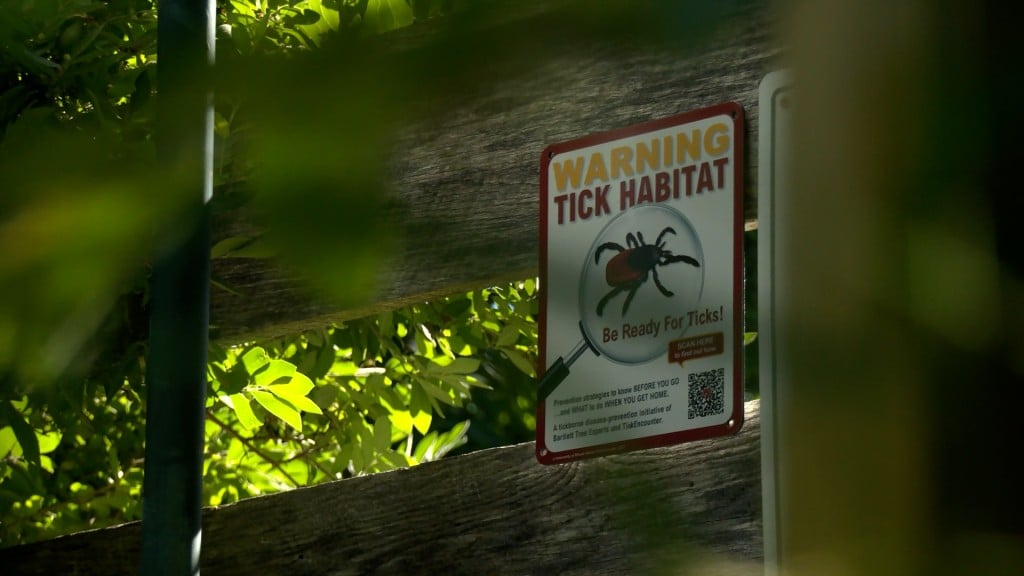 Nothing can sour a summer day quite like a discovery of ticks. ABC 6's Kelly Bates shows us a technological adaptation to make your next outing safer.
The trick to tick safety is knowledge. Knowing the type of tick, it's most likely host and its strategy it uses to get a meal. Not to mention the months each tick species is most active and which ticks can pass which germs.
It's a lot to deal with when you just want to take a hike. It would almost be easier to take a tick expert with you. Well, now you can! The University of Rhode Island TickEncounter uses QR code technology to put everything you need to know about ticks at your fingertips.
The QR code takes you to a unique landing page with prevention steps and other useful tools that you can use right in the moment as you step out into tick habitat. These tools include TickSpotters, a free crowd-sourced tick survey, where you can upload a picture of a tick and get information from the tick experts at URI.
It's all part of TickEncounter. This active program has tools available to help keep you safe and informed. You can learn how to remove a tick with minimal risk of passing on its germs.
You can find out which ticks are active in your region at a specific time of year. If a tick bites you, and you get an identification of your tick from Tickspotters, then feel sick, you can use the data to help you get better.
URI TickEncounter director, Dr. Thomas Mather, points out people can then take that information to their doctor. After all, doctors aren't entomologists.
There are preventative steps you can take before heading out. Tick treatment for your pets is imperative.
Mather recommends tucking in your shirt and staying in the middle of the trail if you're out for a hike. Tucking your pants leg into socks helps keep ticks from crawling up your legs. You can also spray clothing and shoes with permethrin.
Mather advises to spray enough permethrin to soak the item of clothing, then let it dry completely. He says to do this once a month for optimal tick prevention.
Duct tape is handy for tick removal when they are very small in August and September. Just remember, ticks are active from April through September, with adult blacklegged ticks becoming more active as it gets cooler through the fall.
So, when the temperature drops, we're not out of the woods from Lyme disease.