Tim Tries It: Commercial Quahogging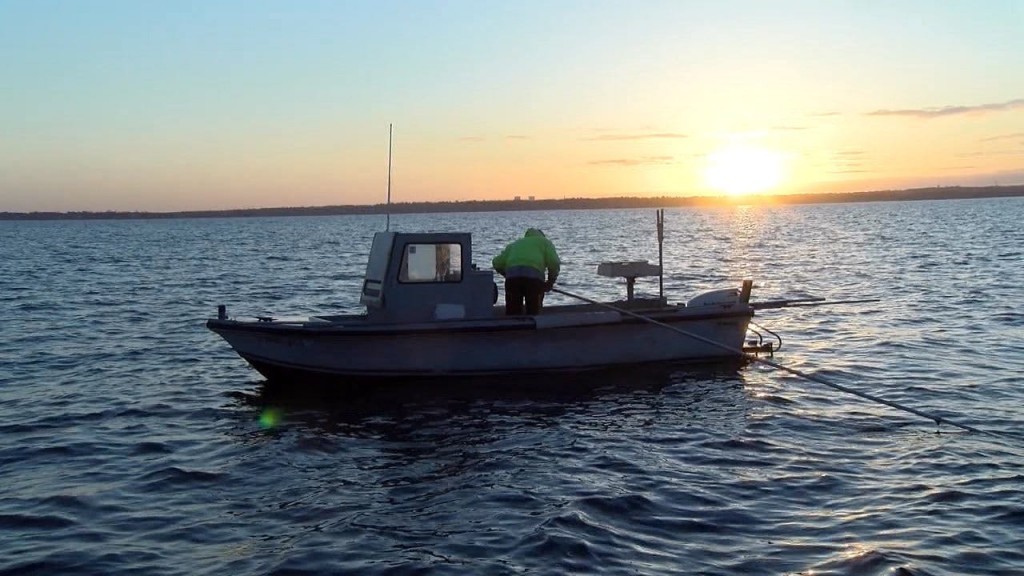 By: Tim Studebaker
Facebook: @TStudebakerABC6
Twitter: @TStudebakerABC6
Email: tstudebaker@abc6.com
NARRAGANSETT BAY, R.I. (WLNE) – As the sun rises over Narragansett Bay, Jody King, a commercial quahogger, starts another day doing exactly what he loves to do: digging for the coveted shellfish.
King says, "It's a great way to make a living. You're your own boss. And you walk with a smile, and you're proud every single day, because you earned your catch by the pennies."
As Rhode Island celebrates Quahog Week, he's invited me to join him for a day to get a glimpse of the work that goes into bringing one of the state's favorite seafoods to the dinner table.
King says, "I get to do something that most people never get to see, only get to enjoy in a restaurant."
If you've ever gone digging for quahogs at the beach, you probably used a rake with a basket to dig them up. Commercial quahoggers do the same thing, with an aluminum pole to help reach the bottom. Where we are today, that's about 18 feet down.
King says, "It's a full body workout. It's tough on your body."
He shows me a bit of technique then hands over the reins for a few minutes. Something that comes so naturally for him was tough for me to get the hang of, but we got a few quahogs anyway. From here, they'll start their journey to your table, putting a few dollars in the pockets of a local quahogger.
"We bring them into the dealers. The dealers distribute them to the restaurants. And the restaurants cook them up for you. And that's how it goes from rake to plate."
If you have an idea for something Tim should try next, let us know on Facebook and Twitter using #ABC6TimTriesIt or email news@abc6.com
© WLNE-TV / ABC6 2019