Tips to remain safe while celebrating Halloween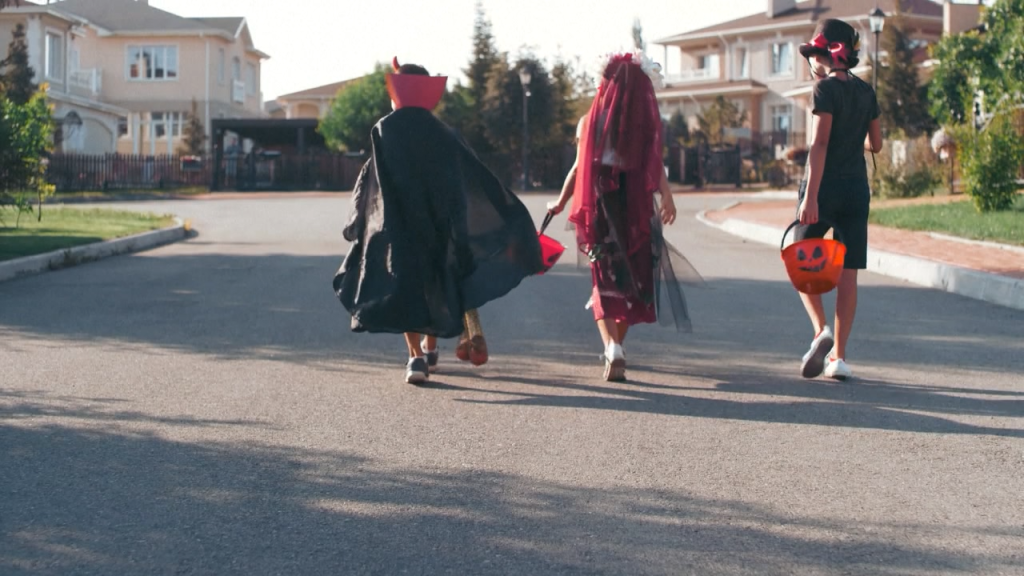 PROVIDENCE, R.I. (WLNE) — Halloween is here, and there are a number of important tips recommended in order to safely celebrate this spooky season.
This year is seeing a rise in seizures of "rainbow fentanyl," which could look like candy to those who are trick-or-treating. The Food and Drug Administration advises people to not consume any candy they receive until it's brought home and inspected.
The FDA said eating a snack before going out helps curb any urge to eat Halloween candy before it's examined.
For parents checking their children's candy, the FDA urges them to get rid of potential choking hazards such as gum, peanuts, hard candies and small toys.
Things to pay attention to while looking at the candy are discoloring, small pinholes and if the wrapper is still in good condition. People who have food allergies are encouraged to look at all of their candies' labels before consumption.
In any of those cases, the FDA said to get rid of that candy.
Before trick-or-treating, costume safety is critical. The Rhode Island Police Chiefs' Association said to wear costumes that are flame resistant. This can be found on the costume's label. Nylon and polyester are acceptable materials to use when creating a costume.
RIPCA also encourages people to wear costumes that are bright and reflective, don't contain masks that can mess with one's vision, and aren't able to cause tripping.
For makeup, RIPCA said to test a tiny amount on the arm beforehand. Any redness, swelling, rashes or irritation that occurs after will let the person know if they're allergic to the makeup.
Both the FDA and RIPCA are adamant about avoiding colored contact lenses that change a person's eye color, due to possible eye injuries they can cause.
Alongside candy, eye and costume safety, safe driving is just as important. Driving sober, slow, being alert at all times, avoiding phone usage, and calling law enforcement if an impaired driver is spotted are highly recommended by the National Highway Traffic Safety Administration.
Additional safety information for this year's Halloween can be found on the Rhode Island Department of Health's website.