Tipster who questioned integrity of Hernandez juror in court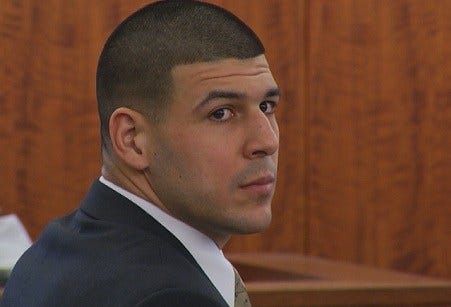 By The Associated Press
news@abc6.com
FALL RIVER, Mass. (AP) _ An anonymous tipster who raised questions about the integrity of one of the jurors who convicted former New England Patriots player Aaron Hernandez of murder is due to be questioned in court.
Hernandez will be allowed to attend Friday's hearing, but the courtroom has been ordered closed to the public.
The tipster and the juror have not been publicly identified.
A lawyer for Hernandez says the tipster called him after Hernandez was convicted in June of the 2013 killing of Odin Lloyd. She told him she worked with the juror, and that the juror knew about a double murder in Boston that Hernandez is charged with. Mention of that case was barred at trial.
Prosecutors question the tipster's credibility. They say she wrote sexually explicit letters to Hernandez in jail.
(C) The Associated Press 2015