Tire impressions implicate Hernandez in murder trial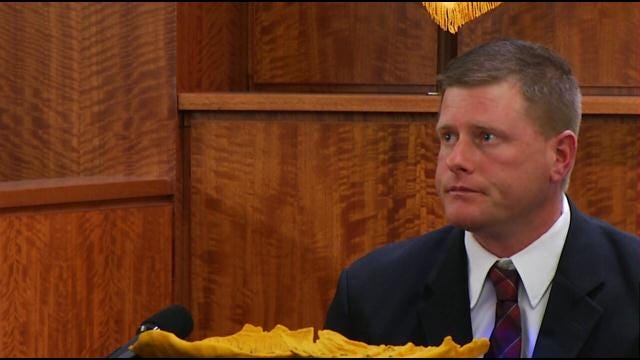 By Dana Griffin
@DanaGriffinABC6
FALL RIVER, MA- Day 21 of the Aaron Hernandez murder trial resumed with testimony about a tire track found near the victim's body.
Mass State Trooper, Todd Girouard focused on three pebbles stuck in the rear passenger tire tread, called stone holds.
"It would lead you to a more positive association," said Girouard.
The distinct markings in the tire match impressions taken from crime scene.
Defense attorney James Sultan tried to discredit the trooper's level of expertise.
"Are you telling us sir that taking a single class, 4 ½ days long and examining 15 tires makes you an expert in the field of tire track examination?" said Sultan.
Girouard responded, "That wasn't my entirety of training in impression evidence."
A month and a half before the murder, Hernandez rented a 'flop house' 15-minutes from Gillette stadium.
Realtor, Barbara Scardino, who works with the New England Patriots– finding properties for players– found the Franklin apartment for Hernandez at the request of the team's football operations manager, Kevin Anderson.
But neighbors at the Ledgewood Condominium complex say it wasn't Hernandez they saw moving in.
Both neighbors identified accused accomplice, Earnest Wallace as the tenant.
Neighbor, Carol Martin Bailey actually met Hernandez and was told he was Wallace's cousin. She often smelled marijuana and described hearing men in the apartment
"Loud. What I would expect, locker–roomish," said Bailey.
©2015 ABC6/WLNE-TV. All Rights Reserved.