Tiverton Church Delivers "Ashes to Go"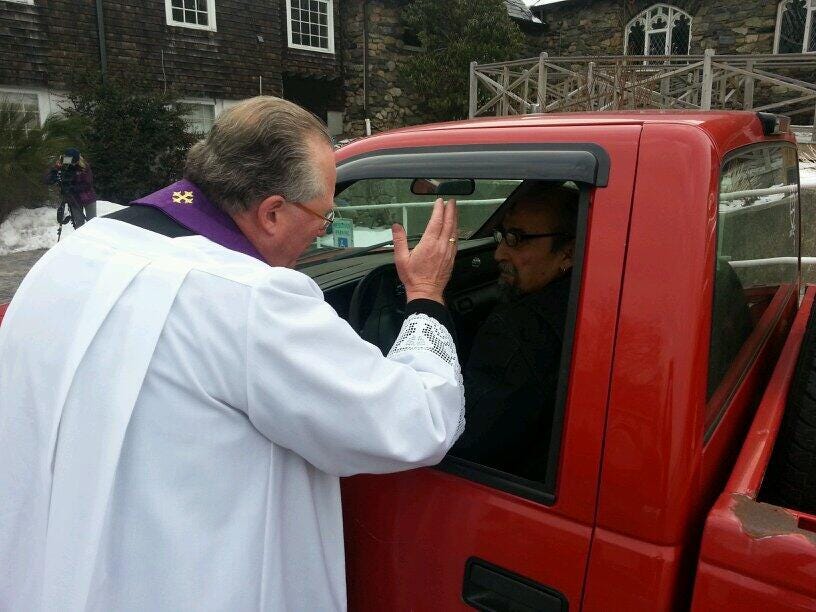 By Melissa Randall
Holy Trinity Episcopal Church in Tiverton is offering drive–by distribution of ashes for the faithful to mark the first day of lent.
"This is an outreach ministry to those folks who want to start lent in the right way but can't get to church," said Rev. John Higginbotham.
Dozens of commuters pulled into the church lot on main road Wednesday morning to receive ashes from Rev. Higginbotham. The drivers never even had to get out of the car. Just roll down the window. From start to finish the whole process takes about 30 seconds.
"I'm always pressed for time. When can I get to church? This has really been fabulous. I thanked him for doing this today," said Susan Ferreira who received ashes.
"They do this at my church, but it's not going to be until after I'm already at work. So this is an opportunity to get my ashes, start my day and still not miss my job," said John Haskell who also received ashes.
Not everyone is seeing eye to eye with this modern day take on Christianity. Many people sounded off on our ABC6 Facebook page.
One person writes "What??? Unreal." Another asks "What's next? Drive–thru communion?"
"We can not just stay in hiding behind four walls and having the people come to us all the time. We have to be out in the world," responded Higginbotham.
Holy Trinity will also host two masses on Ash Wednesday for parishioners who prefer a traditional observance of the holy day.
© WLNE-TV 2014
Follow me on Twitter @MelissaARandall