Tiverton dog killed by coyote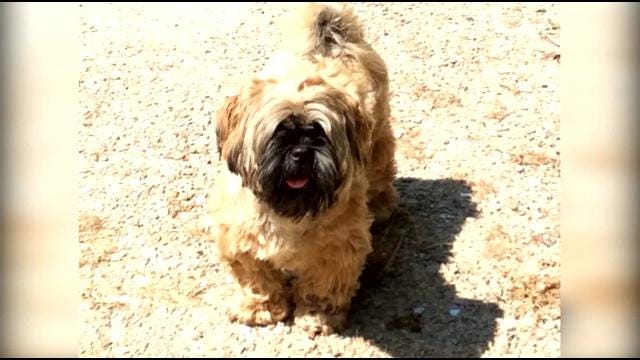 By: Melissa Randall
mrandall@abc6.com
When Barnum the dog goes outside these days her owner isn't far behind. The Brumley family of Tiverton is keeping a close eye on the little one, after their other dog, Baxter, was killed by a coyote right in their Michael's Lane back yard.
"He was terribly wounded in his belly, in his neck and it went through his collar," said an emotional Madeline Brumley.
Madeline found her beloved Baxter the Shih Tzu on the back steps the night of November 4th. They took the dog to the vet, but it was too late.
A nearly 100 pound Doberman Pinscher on Crandall Road was also attacked around Halloween. That dog lived, according to Animal Control.
Residents say they've seen an increased number of coyotes running through their yards and that the situation is so bad they want the town to step up and do something.
"I'd like to see them have some type of a hunt or trap them," said Dennis Brumley. "You just can't allow it to go on like that."
Animal control officer Paul Bell says the boldness of the wild animals have been showing recently is concerning.
"If they lose their fear of humans and come closer then you run the risk of them coming after humans, children and that's something we want to avoid," said Bell.
Officials say to keep coyotes from lurking homeowners should avoid putting out food and keep garbage covered. Pets should be kept on a short leash. If there is an encounter animal control should be contacted immediately.
© WLNE-TV 2014
Follow me on Twitter @MelissaARandall