Tiverton home day care struck by lightning twice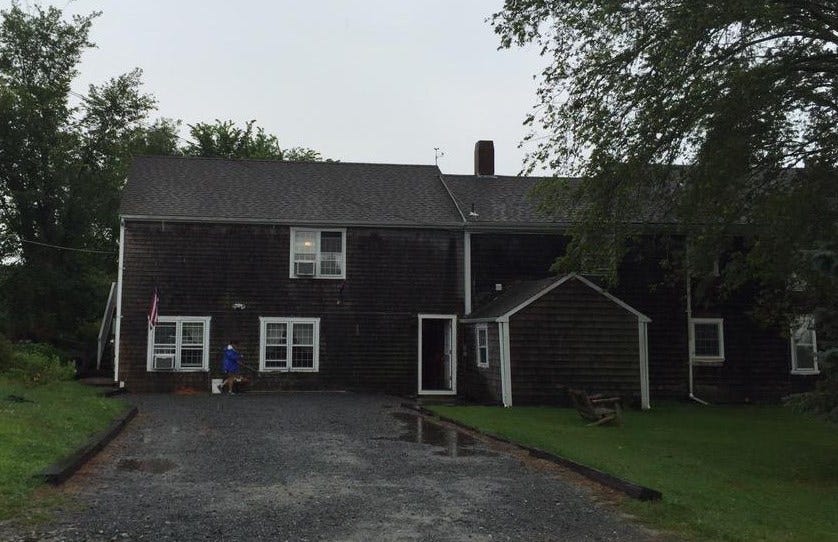 By Melissa Randall
mrandall@abc6.com
@MRandallABC6
They say lightning doesn't strike the same place twice but today it did. A Tiverton home day care was hit as a storm rolled through Monday morning and again about an hour later. Jean Bento was inside watching the kids when it happened.
"All the sudden we had a big glow, a flash and like a shotgun went off in the house," she said.
The loud bang rattled the house and scared the kids who were playing upstairs. Just when things started to calm down there was another boom.
"I was on the phone with a parent and it hit a second time. So that was like, whoa!" said Bento.
Looking out her second floor window Bento could see the tree where the bolt first made contact. When firefighters, National Grid and Investigators arrived they found cables, meant to power twinkle lights, fried and in pieces.
"The lightning struck the tree where the cords were and followed the extension cord into the house, blew the outlets out in the house and the circut breaker panel and also blew the fuse," explained David Vanencio, the Electrical inspector for Tiverton.
The house did not catch fire, and sustained only minimal damage. Vanencio says it could have been a lot worse.
To Bento this was deja vu. The farm house on Main Road was struck before, years ago. But this time, with a house full of little ones, she is thankful no one got hurt. The children were sent home while electricians worked to restore power.
"It's not what we expected the day to be like. I don't like thunderstorms and I knew they were kind of serious but I didn't think we were going to get hit. I really didn't," said Bento.
The daycare will re-open Tuesday.
© WLNE-TV 2015