Tiverton Land Trust celebrates Winter Solstice with tree lighting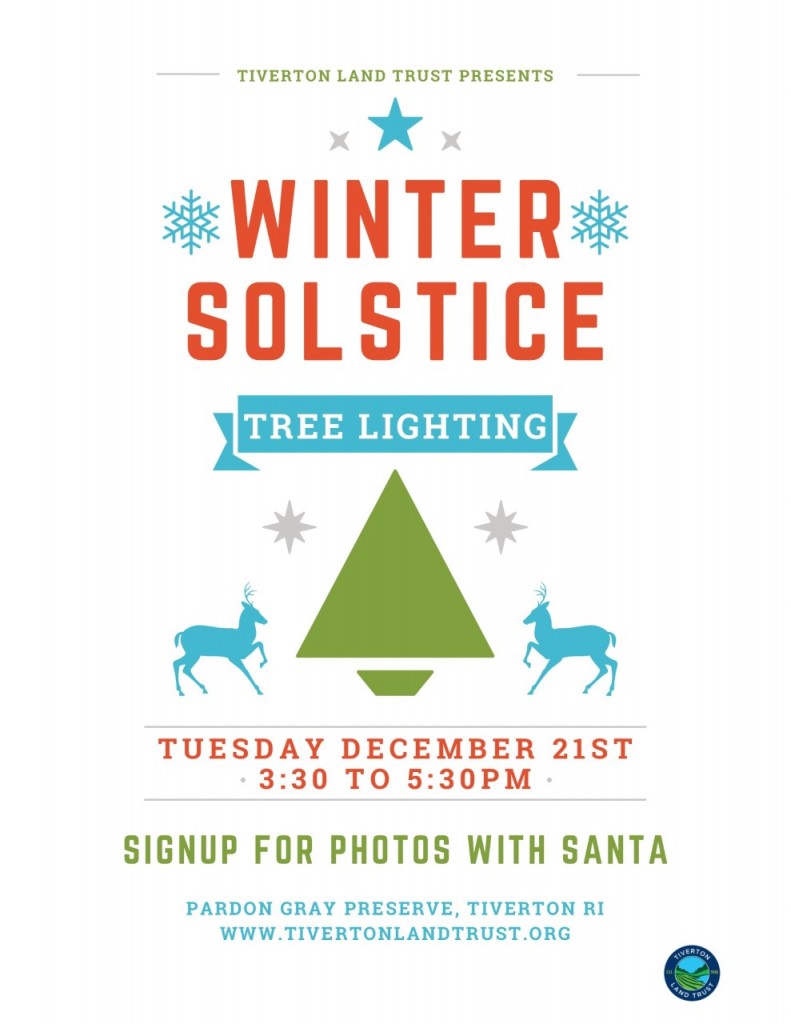 TIVERTON, R.I. (WLNE) – Tiverton Land Trust has announced a celebration December 21, 3:30-5:30 p.m. at Pardon Grey Preserve for this year's Winter Solstice!
Before the sun sets, Scott Borowy, a land trust champion will take free photos with Santa for all who register in advance. Hot chocolate will be provided, topped off with a special tree lighting ceremony, to celebrate the wonder of nature that surrounds all New Englanders.
To register for Santa Claus pictures, click here, you can also donate on that website to support the Tiverton Land Trust's endeavors to preserve the Nonquit Pond Farmland Project.
The area will be appropriately spaced and mindful to Covid restrictions for the celebration.