Tiverton man loses weight for children after wife dies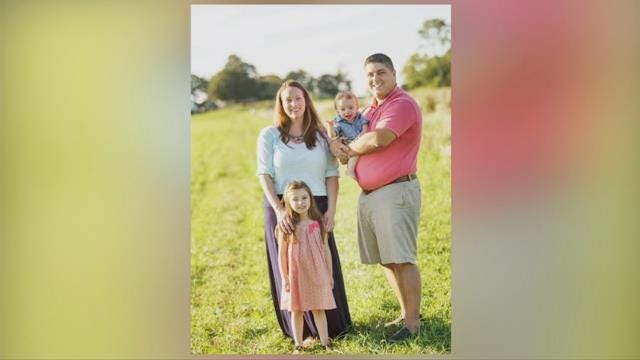 EMAIL: BTaylor@ABC6.com
Twitter: BTaylorABC6
TIVERTON, R.I. (WLNE): A Tiverton single father mourning the loss of his wife due to cancer, lost over 100 pounds to become a better father to his two children.
Jacob Anselmo weighed almost 300 pounds when his wife, Rachel, was diagnosed with a rare and aggressive form of ovarian cancer. Rachel Anselmo fought cancer for 17 months, before passing away in 2017.
"When I realized her diagnosis was grim, I realized I have to step up and take responsibility for my health because now I am going to be a single dad with two young children," Anselmo said.
Anselmo said his wife's cancer was out of her control, but his unhealthy lifestyle was something he could change. Anselmo did not just shed over 100 pounds of weight physically, but mentally.
"I miss Rachel every single day of my life," Anselmo said. "There's no way of getting out of that feeling in the morning and not having the person you spent 13 years with, that you built your life with, not having her with you anymore. But exercise and health have given me a positive mindset."
Anselmo's wife was able to witness the start of his weight loss journey at the first 60 pounds. She made Anselmo make a promise to her when she was in hospice.
"Don't stop this, you have to stay healthy for the kids," Anselmo recalled. "You have to be strong mentally and physically. They are going to go through a lot of things in their life without a mom. She said you have to stay healthy for these kids. They can't lose another parent because they are going to lose me."
Anselmo was inspired by his wife's brother, Dr. Kevin Gendreau, who also weighed close to 300 pounds at the time and was losing weight.
"The weight loss has given us a new look on life," Gendreau said. "We both have to get used to life without Rachel. For me, it's getting used to life without my best friend and finding ways to be happy and be strong."
The two credit simple diet and exercise for their weight loss.
©WLNE-TV/ABC 6 2019