Tiverton officials puzzled after trees cut down on town property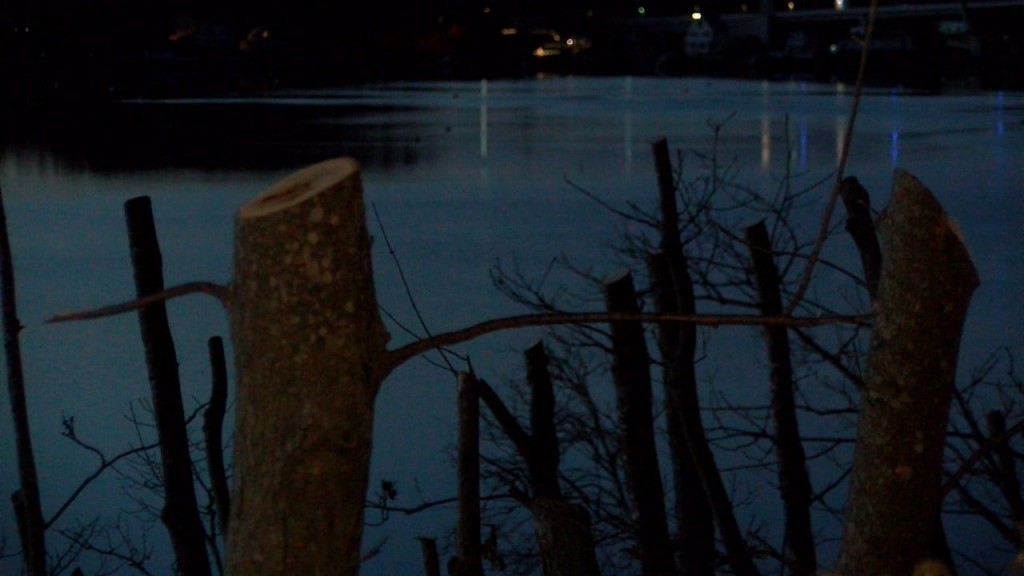 Twitter: @BComakABC6
TIVERTON, R.I. (WLNE) – Police are investigating what happened to about 25 trees along the waterfront on Main Road in Tiverton, after a concerned resident called the town almost two weeks ago when they noticed the trees had been cut on town-owned property.
Town administrator Jan Reitsma says once they found what happened to the trees, they called the state, public works, local tree companies, and canvassed the neighbors.
"Someone clearly cut down the trees very methodically," said Reitsma.
But so far officials have been left scratching their heads.
"We hope maybe that someone will have seen this," said Reitsma. "Sometimes people cut down trees along the waterfront because they want better views. But we can't really speculate as to what drove someone to do this."
One of the people who lives across the street says he actually did see the trees get cut down.
"Three or four-man crew with a bucket truck and chipper," described resident Joseph Medeiros.
He says he didn't think much of it because it was midday and it looked like a regular company doing the work.
"I'm sure police went by, and town trucks went by. It wasn't done sneaky, it was done during daylight hours," said Medeiros. "But I don't know what the big deal is. Who cares?"
The town administrator says because it's town property, the trees belong to the public.
He's also concerned about the effects cutting down trees in a coastal area could have on the environment.
"Certainly people just take it upon themselves for whatever reason to do damage like this," said Reitsma. "And we all should guard against it."
The culprits could be charged with vandalism and destruction of town property.
If you have any information about who may have done this you can contact Tiverton Police at (401) 625-6722.
©WLNE-TV/ABC 6 2020