Tiverton Power Adds Solar Power to Electricity Output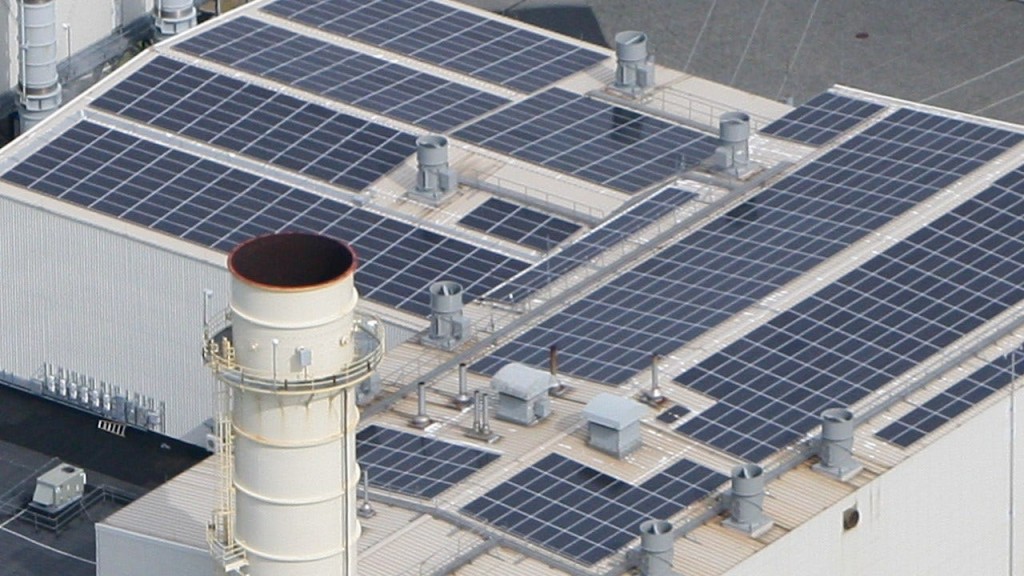 By: Tim Studebaker
Facebook: @TStudebakerABC6
Twitter: @TStudebakerABC6
Email: tstudebaker@abc6.com
TIVERTON, R.I. – A power plant in Tiverton that uses gas to create electricity is increasing its output with the help of solar power. A new project that has just been completed at Tiverton Power is putting green energy on the table, and it's already reducing the region's carbon footprint.
Eight-hundred new solar panels that were installed on the roof of Tiverton Power are helping them offset some of the northeast's carbon output.
Tiverton Power Facility Manager Tricia Keegan says, "We're always looking for a cleaner footprint, a better, more efficient way to serve our customers."
It's part of a program through the state of Rhode Island.
Keegan says, "It's being executed between us and National Grid as part of the Rhode Island Renewables Growth Program."
The main plant uses a gas turbine combined cycle to produce 290-million watts of electricity that can be distributed around New England, New York, and Quebec.
The solar panels produce nearly 250-thousand watts of clean electricity that goes directly into the local power lines.
Keegan says, "That power that we're injecting into the system is going to offset other power that otherwise would have been generated from another source. Every little drop in the bucket helps the overall environmental impact."
Over time, that will add up.
Keegan says, "We went commercial on September 8, and we are so excited to have already generated enough to offset about 11 tons of carbon."
If you want to learn more about Tiverton Power's parent company and their green energy initiatives, you can visit their website here: http://www.emera.com/en/home/default.aspx
©WLNE-TV / ABC6 2017