Tiverton reaction on Taunton Casino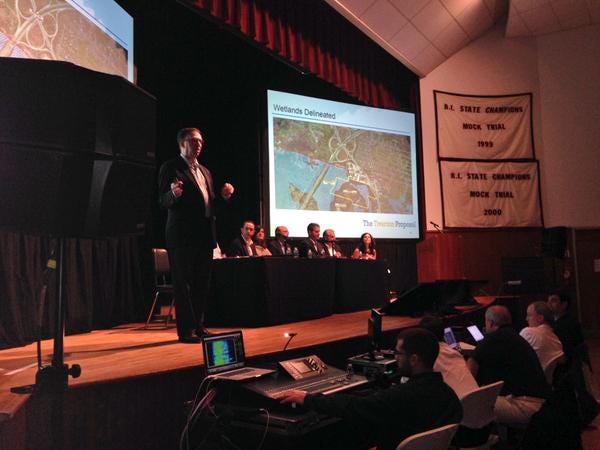 By Ana Bottary
abottary@abc6.com
A major step forward for the Mashpee Wampanoag tribe. As of Monday, they have federal approval of around 150 acres of land in Taunton. Land they plan to use to build a 350–thousand square foot casino. The question now, what will this mean for the twin river casino proposal in Tiverton?
"All of our plans have been built around the thought that they would have a casino there and likely a second casino in the south eastern zone. So our plans don't change at all,"says Chairman of the Twin River Casino Board of World Wide Holdings John Taylor.


Twin River management says it's like apples to oranges, when comparing Taunton's future plans to their own.
"The casino that we contemplate in Tiverton is really meant to be a convenience casino, a place where people go, spend a couple hours then leave. What they're proposing in Taunton and potentially Brockton are destination casinos,"says Taylor.
Tiverton resident, John Raposo agrees with Taylor.
"It doesn't matter, who cares, you've got to have competition. So you bring more of a variety in here,"says Raposo.

Not all locals have the same outlook.
"Defintiely overkill,"says one Tiverton Resident.
Tiverton town Councilor Brett Pelletier says they have not even seen a definite proposal yet from Twin River, but he realizes there is close proximity of the casinos.
"It begs the question, is there a saturation point for the market? and how many casinos can we as a community and as a region support?" says Pelletier.
Twin river casino will take all the suggestions they've gotten from Tiverton residents, and then come back in October with potential plans.
After getting feedback on those, they'll then take their proposal to the Tiverton town council November 9th.
(c) WLNE-TV