Age to buy tobacco products raised to 21 nationwide under new spending bill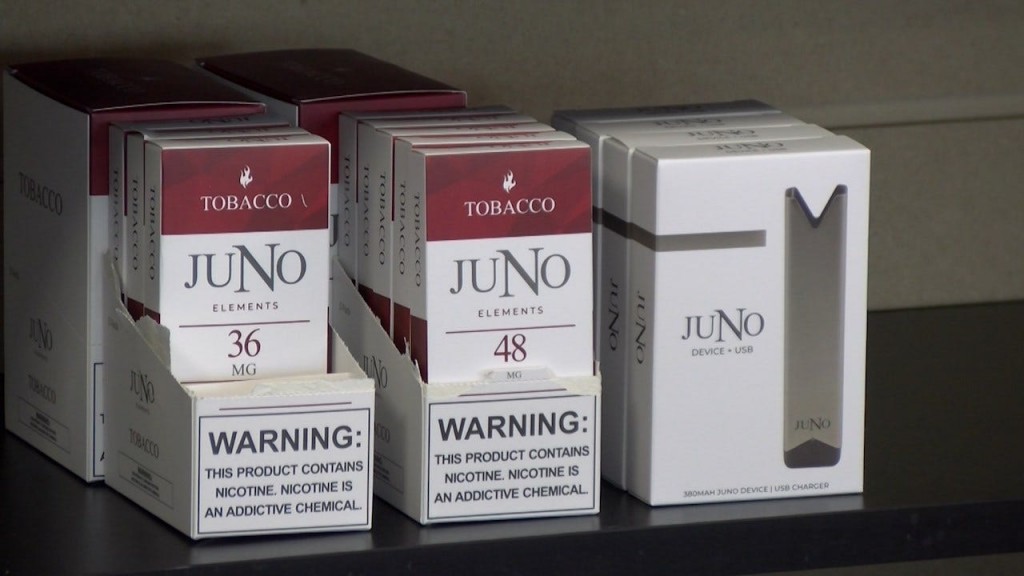 PROVIDENCE, R.I. (WLNE) — Robert Anthony of Sunshine Vape on Federal Hill supports banning all tobacco products for Americans under the age of 21.
"I think as far as a lot of the legislation has gone in this industry, this is one that we are not opposed to," he said. "As far as getting these products out of underage kids' hands, I think this is a positive step."
The new regulation comes on the heels of health concerns around vaping tobacco products. But Anthony doesn't think it will solve the problem.
"I most definitely think this will increase the likelihood of the black market rising, just like any other time of prohibition throughout our history," he said.
Some customers agree.
"We all know you're not going to stop kids from getting these vape products," Ray Hill, Providence. Especially with the way things have gone online."
The new law will be a change for Rhode Island, which was not one of the 19 states that had already raised the tobacco age to 21.
But in hopes of protecting young people, Rhode Island has already banned flavored vaping products.
Anthony says the flavor ban unfairly punishes adults.
"It was flavored nicotine products that was able to transition me away from cigarettes into what I feel is a healthier lifestyle," he said.
And he says it's punishing his business.
"It's frightening," he said. "Estimating we're probably down 70 to 80 percent. We've had to cut down on staff, we've had to let some very good people go. We've had to cut some hours, and honestly, we're hanging on by a thread."
With Trump's signature, the new age requirement will go into effect in about nine months.
©WLNE-TV/ABC6 2019