Toby Keith's I Love This Bar & Grill closes abruptly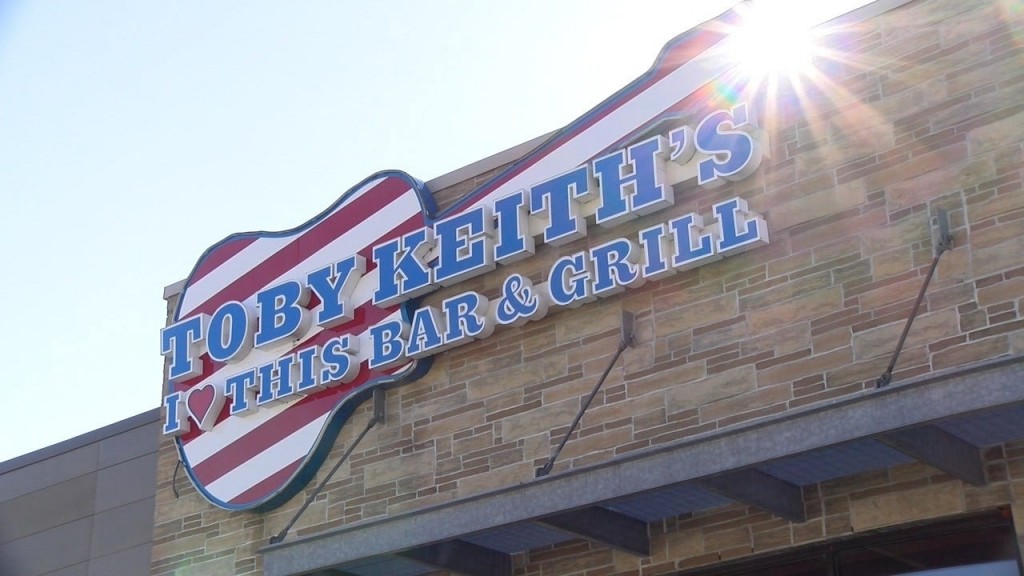 By: Amanda Pitts
alpitts@abc6.com
@APittsABC6
FOXBOROUGH, Mass. (WLNE) — A popular country bar at Patriot Place has shut its doors unexpectedly.
Toby Keith's I Love This Bar and Grill officially closed Tuesday night with no explanation.
The restaurant was a staple in Foxborough, first opening in 2011.
On Wednesday, customers looking to eat at Toby Keith's were met with a sign at the door saying it's remaining closed, thanking their loyal patrons for their support over the years.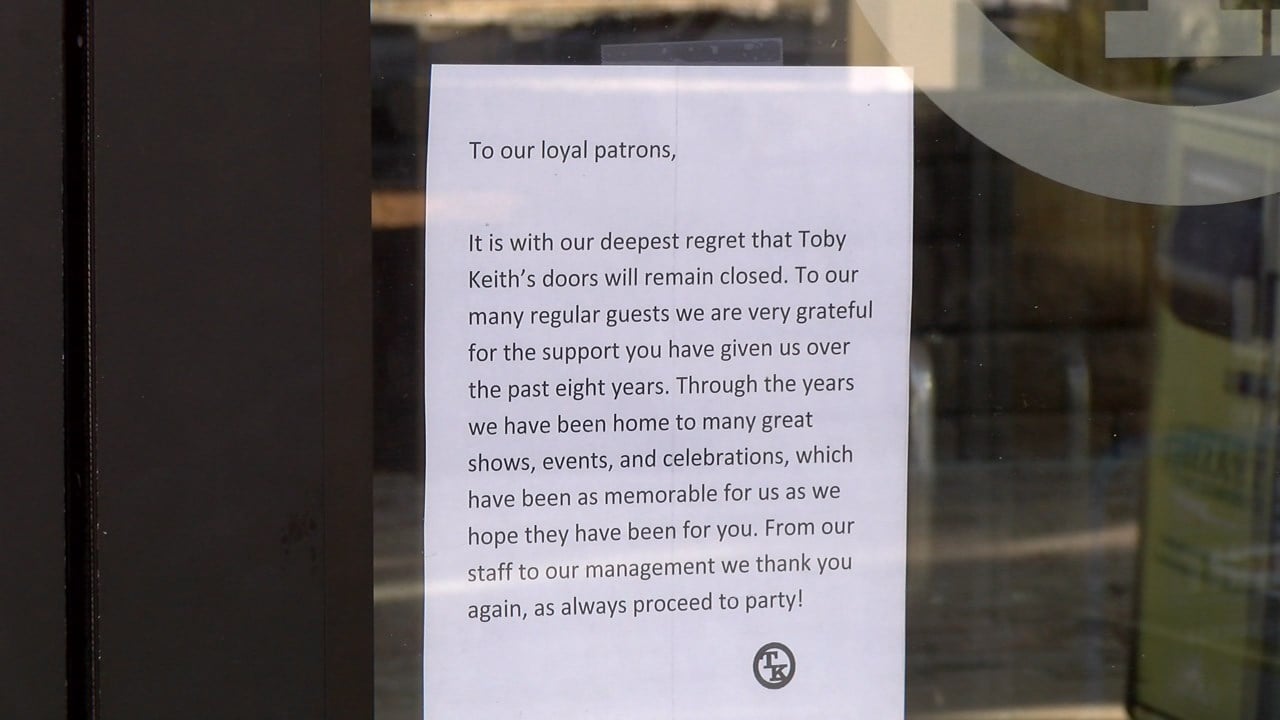 "We've never been to Toby Keith's, I just heard online it was pretty good."
John Perry of Plymouth decided to make Wednesday his first trip to the popular spot.
"We decided Toby Keith's might be a good place. Walking around, trying to open the door… I had no idea until I talked to you that it was closed."
The restaurant's Facebook page shows no signs of shutting down. Its last post was on Sunday, inviting people inside to celebrate the Patriots rally. Events are listed on the page well into the spring.
"It's too bad that it's closed, you know, people are gonna be out of work. That's a shame," said Perry.
Mike Phelan of Canton is a regular. He said he's friends with the servers and bartenders who are now out of a job.
"Hopefully they find new jobs. I'm sure they won't have any problems cause they're great people."
Patriot Place released a statement, saying they've "mutually agreed to terminate" Toby Keith's lease. Adding, "we would like to thank CRGE Foxborough, LLC for the service and hospitality they provided to our guests over the years. We greatly appreciate Toby Keith's I Love This Bar & Grill's many contributions to the success and popularity of Patriot Place and wish them well in their future endeavors."
When asked the reason behind the terminated lease, Patriot Place declined to comment.
Restaurant management could not be reached for a response.
Toby Keith locations in Oklahoma and Nevada remain open.
(c) WLNE-TV 2019