Health Director: Toddler died from rare strep infection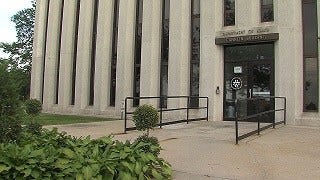 New details have emerged about the 13-month-old who died from a bacterial infection earlier this week.
Health officials now confirm that the toddler who attended a Warren daycare died of a strep infection, not a meningococcal infection as was initially thought.
"This is unfortunately an isolated case where non-invasive strep that we are all very familiar with became invasive and became invasive to this extent. As an infectious disease physician I've seen many cases of invasive strep in both children and adults and this is not usually the outcome," said Rhode Island Health Director Dr. Nicole Alexander-Scott.
More than a dozen young kids who had close contact with the child at a Warren daycare were treated with preventive antibiotics.
"Based on the current facts we do not believe that there is a threat to public health," said Alexander-Scott.
Strep throat is mainly spread by social contact like breathing, coughing, or sneezing.
Alexander-Scott says that the potential spread of invasive strep infections in this type of scenario is very rare.
She would not comment whether this toddler had a pre-existing health condition.
(C) WLNE 2015