Tom Brady Addresses Media For First Time Since Deflategate Ruling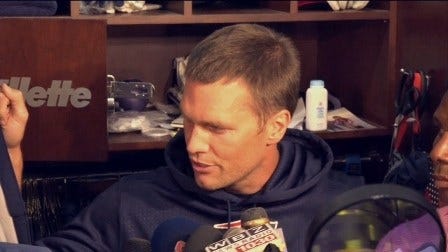 FOXBOROUGH, Mass. (AP) – Patriots quarterback Tom Brady just wants to move on.
Making his first public comments since the "Deflategate" court ruling, Brady says he is focused on preparing for Thursday's game against Pittsburgh. He also is recognizing his family, friends and Patriots owner Bob Kraft for their support.
Brady's four-game suspension for his role in using underinflated footballs during the AFC championship game was overturned Thursday by a federal judge who criticized NFL Commissioner Roger Goodell for going what he said was "far beyond" the investigative conclusions of attorney Ted Wells.
Brady says Sunday that the NFL's decision to appeal is "just part of this process."