Tom Brady rookie card skyrockets in auction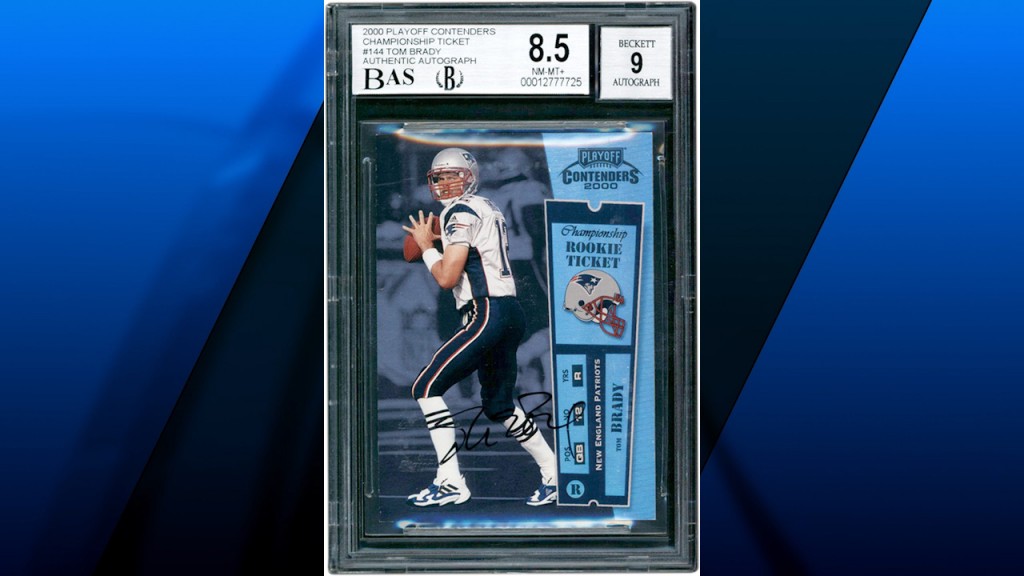 FOXBORRO, Mass. (WLNE)- A Tom Brady autographed rookie card is going for a steep price in an online auction.
The current bid for the Brady card is $141,422 and the auction is nowhere close to being over. The auction is set to expire on April 2.
The price will likely climb even higher by the end of the auction.
Just for some perspective, $141,000 can buy plenty of things, including the newest, most expensive Tesla, a new home, and even a single engine airplane.
The auction is being run by Leland's, a company that specializes in auctions like this one.
©WLNE-TV/ABC6 2021