Tom Brady Usiing All His Weapons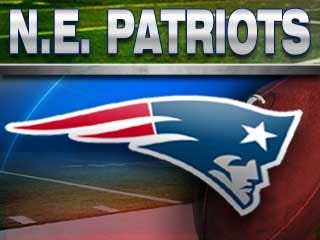 Branch has big game as Patriots keep rolling
By HOWARD ULMAN
AP Sports Writer
FOXBOROUGH, Mass. (AP) – Tom Brady has plenty of productive
targets to throw to. Now Deion Branch is coming off one of his best
games of the season.
Branch had six catches for 125 yards in the New England
Patriots' 38-20 win over the Philadelphia Eagles on Sunday. And
he's not even one of the top threats in a passing game with Wes
Welker and Rob Gronkowski. Welker leads the NFL with 82 receptions
and Gronkowski is second in the league in touchdown catches with
11.
Coach Bill Belichick said Monday that Branch is a very
instinctive receiver with a great sense of timing of when Brady is
ready to throw.
The Patriots (8-3) are tied for the best record in the AFC.
They're home Sunday against the Indianapolis Colts (0-11).

(Copyright 2011 by The Associated Press. All Rights Reserved.)