Bristol County Sheriff Tom Hodgson sits down with ABC 6 after launch of re-election campaign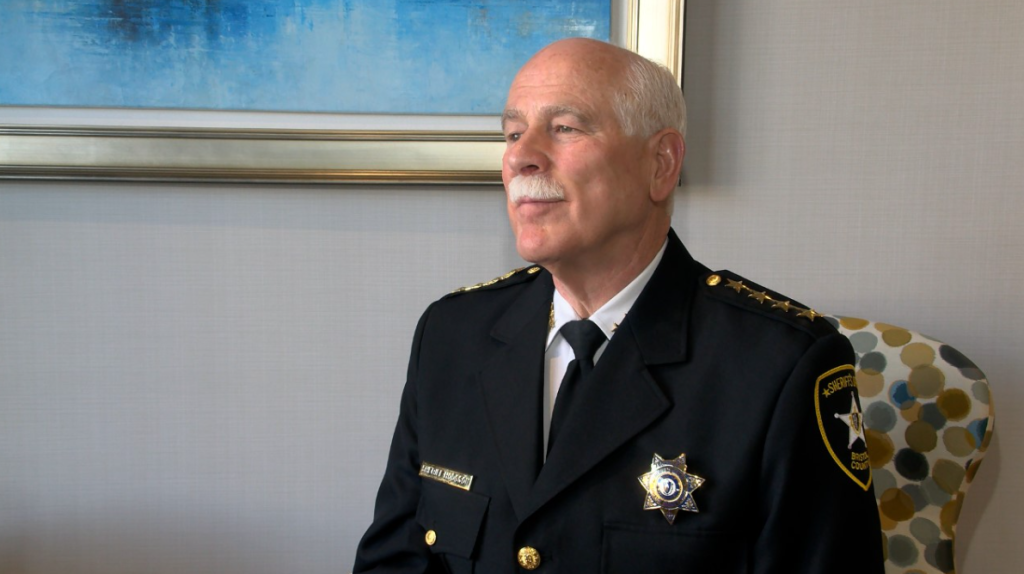 Bristol County Sheriff Tom Hodgson sat down with ABC 6 News on Thursday after officially kicking off his re-election campaign.
Massachusetts Gov. Charlie Baker gave the Sherriff his endorsement during the campaign launch Wednesday.
"The governor shares the same strong law enforcement beliefs I do about the rule of law," Hodgson said.
Passionate about his work as one of Bristol County's top cops, Hodgson said he's committed to developmental programs that are set to give inmates more than they came in with.
"When people come into our facility and they're confined there as an inmate that they're going to spend their time focusing on programs that are getting them on a trajectory to be successful and never come back," Hodgson said.
Hodgson told ABC 6 he is focused on preventing more troubled youth, helping seniors who need to be assisted, and opening facilities for those struggling with mental health.
"Add tools to their tool box when they come in so they don't leave with the same empty toolbox that they came in with," Hodgson added.
Hodgson is running for his fifth term in office as a republic candidate.
Three democrats have their eyes on the position, including, Attleboro Mayor Paul Heroux, former Somerset Police Chief George McNeil, and attorney Nick Bernier.
"I don't really care what your party. What I care about is are we doing what we need to do and what we promised to do for the people who gave us this opportunity," Hodgson said.
The Massachusetts primary is Sept. 6 and the general election is Nov. 8.