Tomorrow Fund Celebrates Young Cancer Survivors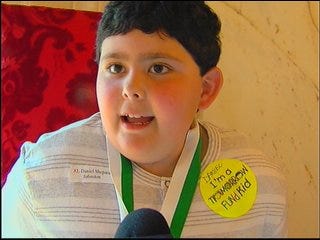 Rhode Island is celebrating the hard work done to turn young cancer patients, into cancer survivors.
Several kids battling cancer were honored as guests of the Governor, Wednesday, at the state house. The event was held to kick off "Childhood Cancer Awareness Month."
The "Tomorrow Fund," a local charity that helps children with cancer at Hasbro Children's Hospital, organized the event.