Top-seeded Bryant Wins NEC Baseball Tournament Opener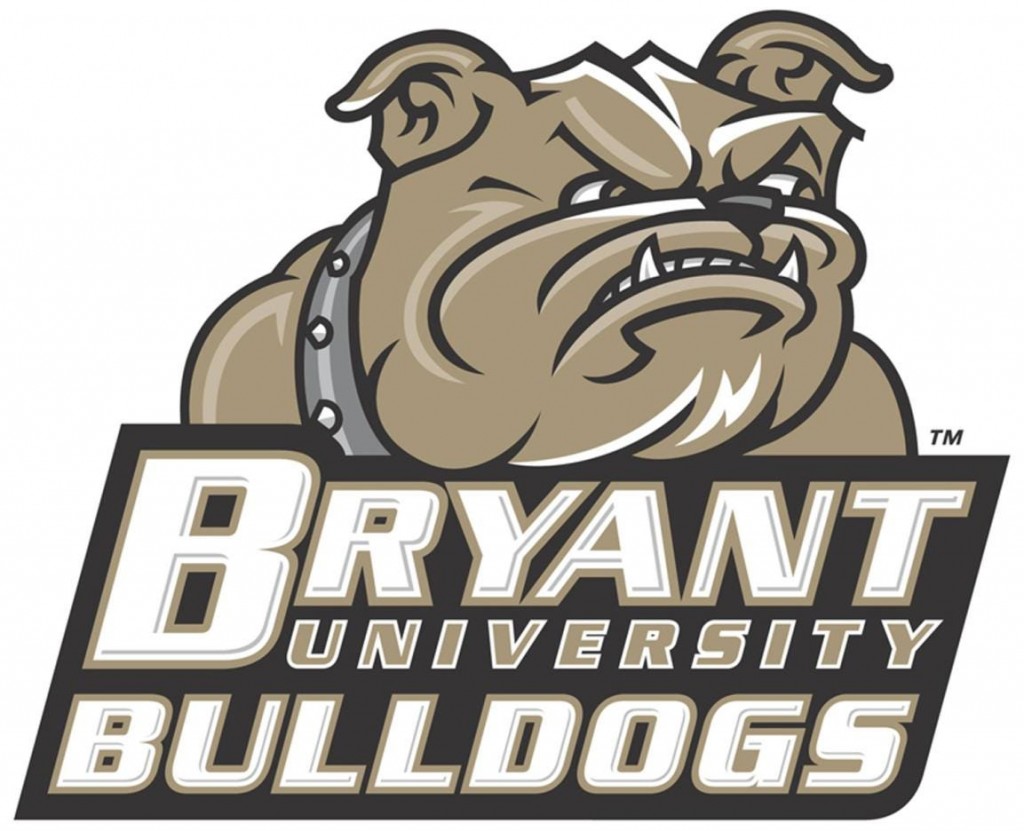 Bryant news release…
NORWICH, Conn. – Sophomore James Karinchak (Walden, N.Y.) tossed seven shutout innings and senior Buck McCarthy (Saugus, Mass.) homered and drove in three runs to lead the No. 15/21 and top-seeded Bryant University baseball team to a 8-1 victory over fourth-seeded Central Connecticut in its Northeast Conference Tournament opener on Thursday afternoon at Dodd Stadium.
The Bulldogs' (45-10) 45th win of the season ties a program and NEC record, while also advancing them into Friday's winner's bracket final against the winner of Thursday's second game between second-seeded Sacred Heart and third-seeded Fairleigh Dickinson. Bryant also won 45 games during the 2013 season.
Bryant improved to 8-1 this season against the Blue Devils (23-33) and finished the day with 14 hits. Senior AJ Zarozny (Shrewsbury, Mass.) finished 4-for-5 with a run scored, freshman Nick Angelini (Bedford, N.H.) went 3-for-5 with a double, triple and three runs scored and McCarthy finished 3-for-5 with three RBI.
Karinchak was the real story as he allowed just three hits, walked three and struck out seven over seven scoreless to win his 12th game of the year. The 12 victories are a new single-season record at Bryant. Karinchak also improved to 3-0 against CCSU this season and 4-0 against the Blue Devils in his career.
It wasn't smooth sailing for the Bulldogs' ace as he had to work out of several jams over seven innings. Karinchak stranded a runner on second in the first and then a single and two walks loaded the bases with two outs in the second. He fell behind Franklin Jennings 3-0 but was able to throw a strike and then induced a weak comebacker to end the threat.
The big out seemed to jumpstart Karinchak as he retired 12 of the next 13 batters he faced before hitting Connor Fitzsimons to lead off the seventh. John Lippincott followed with a double to right to put runners on second and third but Karinchak struck out the next two batters before getting Jennings to ground to first. He struck out two in the third, two in the fourth and finished his outing with two more in the seventh. Senior James Davitt (Wallingford, Conn.) pitched a scoreless eighth and redshirt-junior Oliver Powers (Newtown, Conn.) pitched the eighth.
Bryant gave him some run support early on Thursday, scoring in each of the first two innings. Angelini ripped a one-out triple to right center in the first and came around to score on a sac fly from senior Robby Rinn (Warwick, R.I.).
In the second, Zarozny led off with a sharp single to center and then stole second. Sophomore Mickey Gasper (Merrimack, N.H.) then worked a full count before slapping an RBI double into left center to make it 2-0.
Bryant then extended its lead with a three-run fifth inning. Angelini singled up the middle to start the inning and McCarthy launched his eighth home run of the year well over the left field wall to make it 4-0. It was McCarthy's third home run in as many NEC Tournament appearances.
The Bulldogs then loaded the bases on singles from junior Brandon Bingel (Peabody, Mass.) and Zarozny and an intentional walk to Gasper. Senior Zach Wood (Griswold, Conn.) then beat out a potential double-play ball to make it 5-0.
Bryant then added a single run in the seventh and two final runs in the eighth. Like the fifth, singles from Bingel and Zarozny and a walk to Gasper loaded the bases for Wood who drove in another run with a fielder's choice. In the eighth, junior Cole Fabio (Mahwah, N.J.) led off with a double down the left field line and scored as Angelini followed with a double to left center. Two-consecutive ground outs then brought Angelini around from second to make it 8-0.
Andrew Hinckley, who beat the Bulldogs two weeks ago, allowed six runs on 12 hits over 6 1/3 innings. He walked four and struck out three. Fitzsimons finished 3-for-3 with a double and a hit by pitch.
The Bulldogs will now play Friday against either second-seeded Sacred Heart or third-seeded Fairleigh Dickinson. First pitch is scheduled for 4:00 p.m.