Tornado lifts car off Interstate 295 in Johnston, police say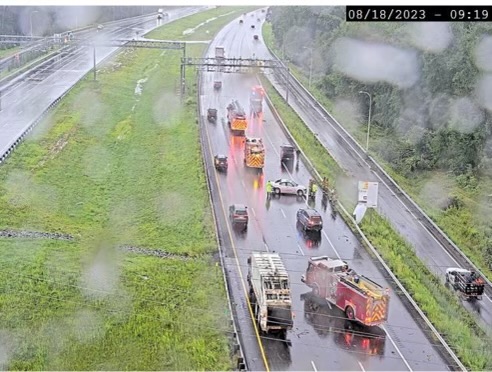 JOHNSTON, R.I. (WLNE) — Rhode Island State Police confirmed Friday that a car crashed after it was picked up by strong wind gusts on Interstate 295.
According to police, the gusts lifted a Dodge Charger sedan off the roadway causing it to hit the guard rail and a nearby sign before stopping in the roadway.
Officials said the driver was treated at the scene for minor-to-moderate injuries.
Video from a commuter in the area of the crash show the car with its rear bumper almost completely removed.