Towns and businesses want to honor our Veterans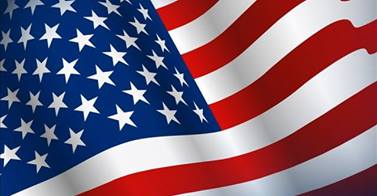 By Alana Cerrone
acerrone@abc6.com
Several local businesses
and towns are making an effort to honor our Veterans with special events
throughout the day Monday. Below is a list of just some of these events:
Cranston
– A Salute to our local World War II veterans at McShawn's
Pub from 2 to 5 p.m.
Fall River
-8:00 am – General
Tadeusz Kosciuszko Polish Flag Pole Dedication at Kosciuszko Square, at the intersection of
East Main and South Main Streets
– 9:00 am –
Memorial Grove North Park Appreciation Ceremony at Memorial Grove, Snake Hill
in North Park on President Ave.
-1:30 pm –
Memorial Ceremony at the Veterans' Memorial
Monument located in upper Kennedy Park on South Main St
-2:00 pm –
Veterans' Day Parade stepping off from upper Kennedy Park, South Main Street
and Bradford Ave., and at parade's end, the final ceremonies will take place
inside the Municipal Veterans Memorial building at 72 Bank St.
-4:00 pm –
Memorial Service at the Iwo Jima Monument located in Fall River Veterans
Memorial Bicentennial
Park
North Kingstown
– The 3rd Annual Women
Warriors luncheon will be held at 11:30 at the Quidnesset Country Club. 100% of
the proceeds from this luncheon benefits The Holly Charette House, one of the
six homes managed by Operation Stand Down RI in support of Veterans who need
housing assistance and other services.
Pawtucket
– The Pawtucket Veterans Council holds its annual
Veterans Day ceremony and wreath-laying at 11 a.m. at Veterans Memorial Park,
at the corner of Roosevelt and Exchange streets. Mayor Donald R. Grebien will
give remarks. In the event of inclement weather, the ceremony will be held at
the Gatchell Post, 159 Fountain
St., which will host collations after the
ceremony.
– A memorial honoring the life and service of Army
Specialist Dennis C. Poulin will be dedicated in a ceremony at 2 p.m. at the
Pawtucket War Veterans Memorial ("Scallop Shell") at the Armistice Boulevard entrance to Slater Park.
Providence
– Brown University
will observe Veterans Day with a procession and wreath-laying ceremony. The
ceremony will start at noon and include remarks by U.S. Sen. Jack Reed, Brown
veterans, and others.
Warwick
– New England Patriots
player Devin McCourty will honor local military veterans and encourage support
of the Operation Holiday Cheer 2013 care package drive. Members of the public
are asked to bring care-package donations for Operation Holiday Cheer to the
event at the RI National Guard Armory at 541 Airport Rd., from 5-6 pm. They will
have the opportunity to meet McCourty and pose for a photo with the player. Rhode Island National
Guard Armory.
Many restaurants across the state are offering free meals to Veterans and active members of the military, including:
Applebee's
Boston
Market
California
Pizza Kitchen
Chili's Bar & Grill
Einstein Brothers Bagels
Fire and Ice
Friendly's
LongHorn Steakhouse
Olive Garden
Outback
Red Lobster
Texas Roadhouse
TGI Friday's
Offers and participation
may vary from location to location, so it's best to call ahead to confirm, and
to bring a proof of military service.
(C) WLNE-TV 2013