More Support for Children of Slain Johnston Mother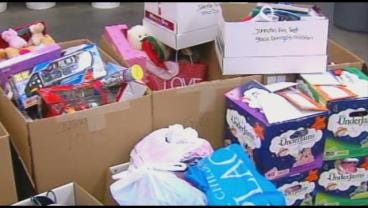 Rhode Islanders are showing a huge amount of support for the two children of Stacie Dorego, the woman found slain and dismembered by her live-in boyfriend, Donald Greenslit.
Their names are Jake and Lilly, five years old and three years old, respectively.
Donations are pouring in for the children. On Friday, the Johnston Fire Department was able to give the family a dozen boxes of toys, all generously given to them by donors.
Many boxes of clothes, food, and money donations have been given to the fire department, for the children. Dorego's children are now staying with her sister.
The Johnston Fire Department says one of their firefighters started the toy drive shortly after Dorego was murdered.
Fire officials say they are surprised at how much support is coming in for the two children. However, they also know the children need much more support. Dorego's sister has four children of her own.
Cash donations can be made to the children at www.local1950.com.