Track Santa LIVE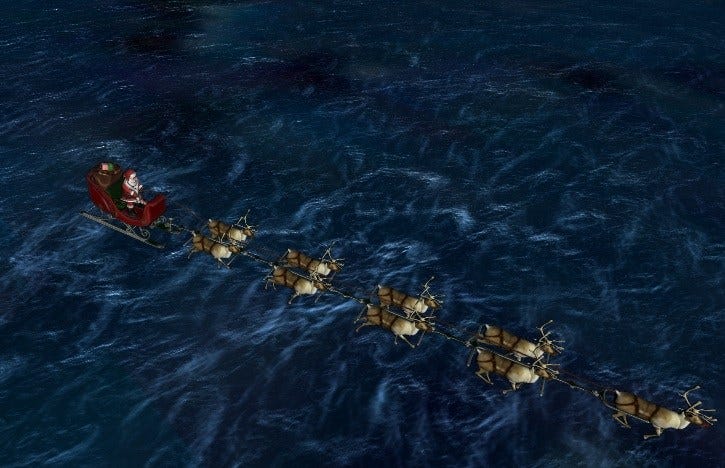 NORTH POLE (WLNE)– It is almost time for Santa to make his deliveries around the world, and you can track his sleigh flying across the sky while he does!
Follow Santa's sleigh on his trip from the North Pole starting at 6 a.m. ET on Christmas Eve.
For 66 years, NORAD has reported Santa's location on December 24 to millions of children and families around the world.
To get updates on Santa's location visit the NORAD Santa website or call 1-877-Hi-NORAD.
Last year, NORAD reduced their number of volunteers to 10 as a result of the pandemic. This year there will be over 500 volunteers operating the phones to inquire as to Santa's whereabouts.