Tractor trailer carrying produce rolls over in Fall River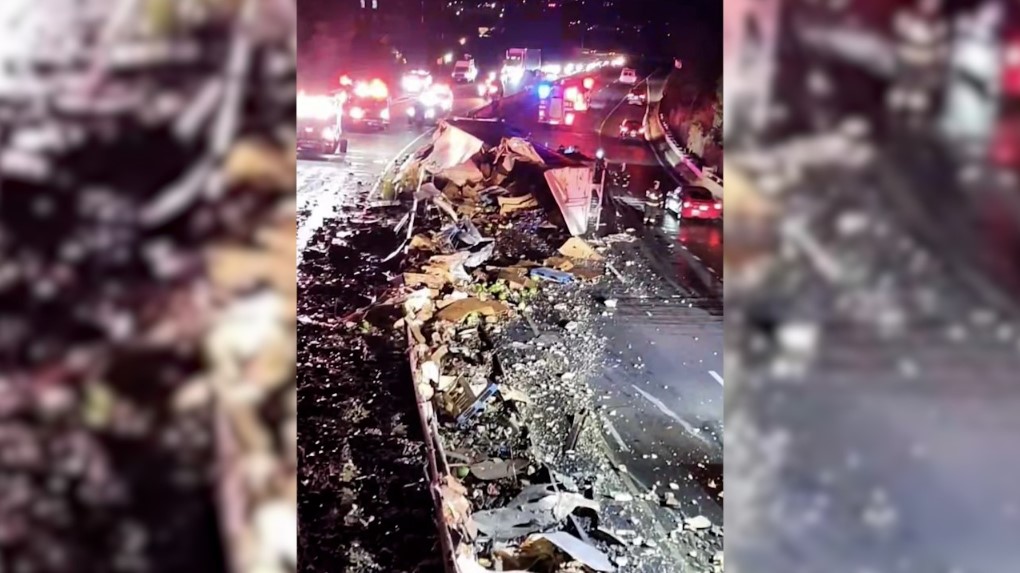 FALL RIVER, Mass. (WLNE) — A tractor trailer carrying watermelon and other produce overturned in Fall River Tuesday night.
State police said they arrived to Route 79 in Fall River and found that a tractor trailer had rollover prior to North Main Street aroud 7:20 p.m.
Troopers said the driver suffered minor injuries and is expected to make a full recovery.
Police said that the contents of the truck, which was carrying produce, spilled onto the highway blocking both lanes.
According to state police, the right lanes in both directions reopened around 8 p.m.