Tractor trailer crashes into woods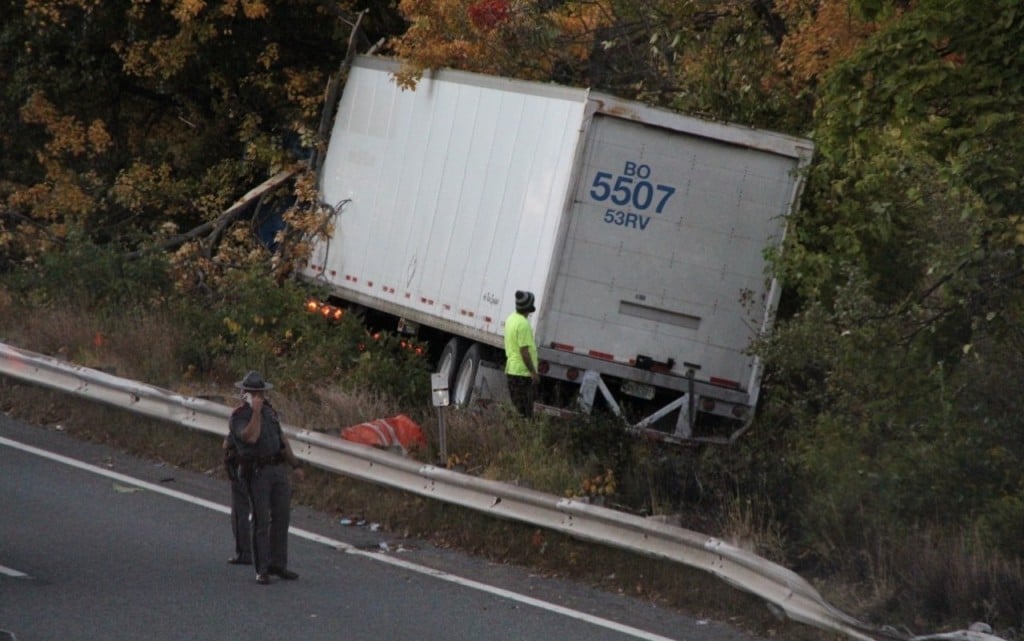 PROVIDENCE, R.I. (WLNE) – Traffic was disrupted on Route 146 North Sunday evening after a tractor trailer went into the woods.
The crash happened at the Branch Avenue exit in Providence.
According to State Police, the tractor trailer went off the road and over a guardrail around 5:30 p.m. No one was hurt.
Traffic was reduced to one lane immediately around the crash site.
The cause of the crash is under investigation.