Tractor-trailer rolls over in Boston tunnel, causes traffic delays Tuesday morning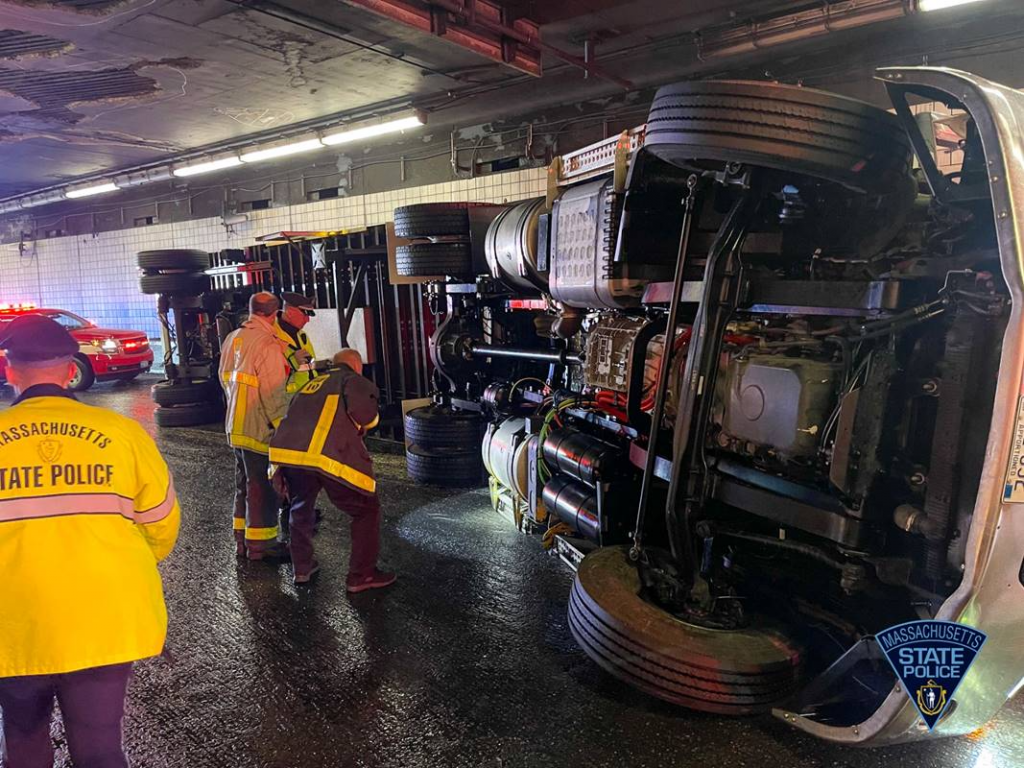 BOSTON, Mass. (WLNE)- A tractor-trailer rolled over onto it's side inside of a Boston tunnel early on Tuesday morning, causing traffic delays for commuters.
Troopers from the Massachusetts State Police-Tunnels Barracks responded to the scene on the D-Ramp, part of the Boston tunnel system that connects the Ted Williams Tunnel to Route 93 north and south, at around 5:20 a.m.
It took crews until 9 a.m. to clear the scene, causing the ramp to be closed for several hours. Commuters had no way of getting to the Massachusetts Turnpike westbound Route 93 from the Congress Street ramp in the Seaport.
The 28-year-old driver wasn't injured in the crash, but was given a citation for speeding.