Tractor trailers collide, soda cans spill out onto I-95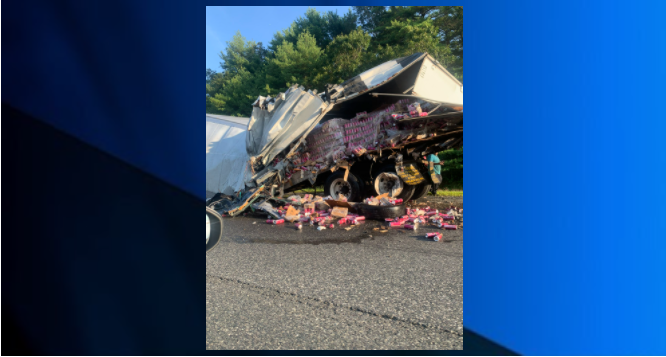 WEST GREENWICH, R.I. (WLNE) – A tractor trailer collision on the highway Friday evening caused a sticky situation.
State police confirm two tractor trailers collided while attempting to merge on I-95 in West Greenwich.
There were no injuries, but dozens of soda cans spilled onto the highway, causing a nearly three-hour backup.
The scene has since been cleared.