Trader Joe's issues recall for cookies that could contain rocks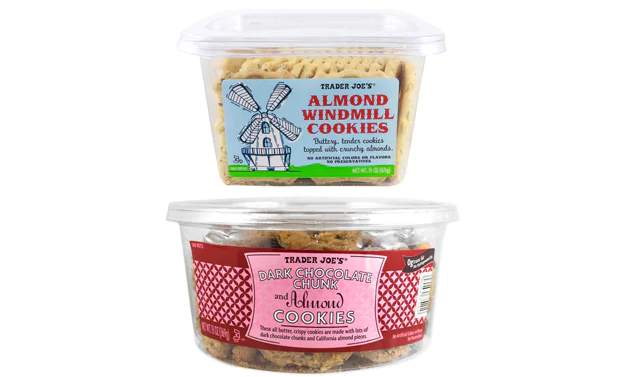 PROVIDENCE, R.I. (WLNE) — Trader Joe's announced last Friday that they're recalling some of their cookies for the possibility of them having rocks inside.
The grocery store chain was alerted by one of their suppliers for the Almond Windmill Cookies, (SKU #98744) and Dark Chocolate Chunk Almond Cookies, (SKU#82752) that said they may contain rocks.
The affected Almond Windmill Cookies have a "sell by" date of Oct. 19, 2023 through Oct. 21, 2023. The affected Dark Chocolate Chunk Almond Cookies have a sell by date of Oct. 17, 2023, through Oct. 21, 2023.
All potentially affected products have been removed from stores and destroyed, the company said.
Anyone who may have purchased these recalled cookies should dispose of them or return them to any Trader Joe's for a full refund.
Those with further questions can contact Trader Joe's Customer Relations at 626-599-3817.