Motorcyclist in stable condition after colliding with SUV in Warwick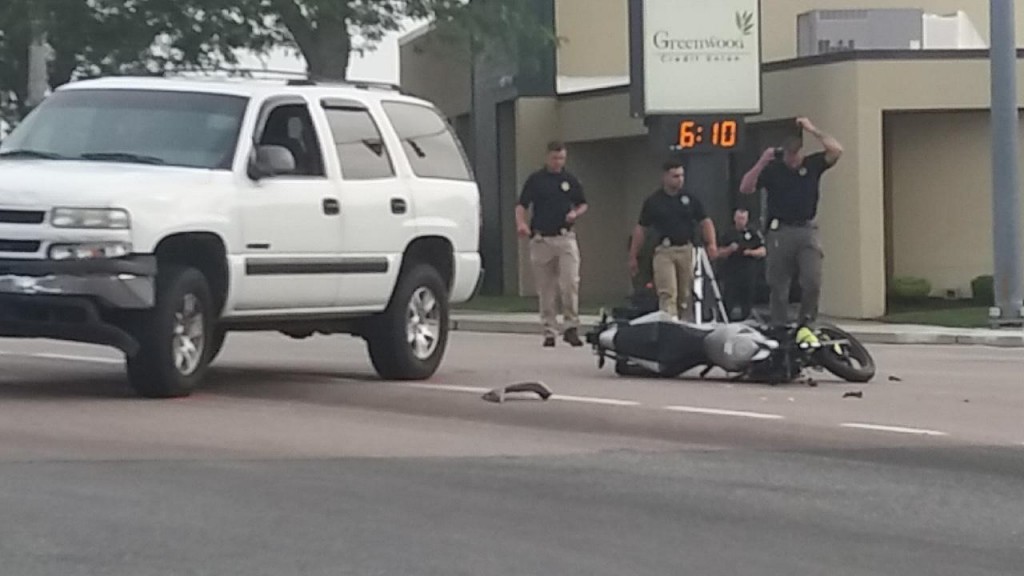 WARWICK, R.I. (WLNE) – A woman is in stable condition after colliding with an SUV on the Greenwood Bridge in Warwick Wednesday afternoon.
Authorities responded to the intersection of Main Avenue and Jefferson Boulevard at around 3:24 p.m. Warwick Fire and EMS found a 43-year-old woman, who had been operating the motorcycle, unresponsive in the road with serious injuries to her head and leg.
She was transported to Rhode Island Hospital, where she is in stable condition.
Accident reconstruction and the BCI unit were observed on the scene.
Police say an initial investigation shows the SUV was traveling east, and was taking a left turn onto Jefferson Boulevard when the motorcyclist, who was traveling west, struck the SUV on the driver side front bumper.
Police have ruled out speed, alcohol or drugs, and distracted driving as factors in the collision.
The SUV was operated by a 35-year-old male and had a juvenile passenger. Neither of them sustained injuries. There is minor damage to the vehicle.
An investigation is ongoing.
This is a developing story and details will be added as they become available.