Traffic stop yields 40 ounces of marijuana, two arrested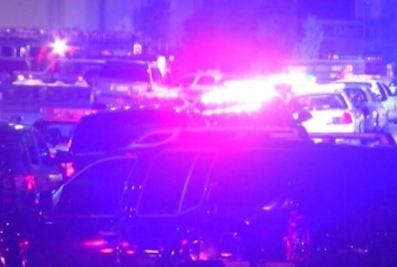 By Chris Sheppard
csheppard@abc6.com
Twitter: www.twitter.com/abc6
TAUNTON, Mass. – Two men were arrested Saturday in Taunton, Mass. when police stopped their car after they sped through a yellow light and discovered a large quantity of marijuana.
The incident happened around 4 p.m. Saturday afternoon. According to Taunton police, a black pontiac with tinted windows sped through a yellow light at an intersection in town. When police stopped them, they noticed a passenger sitting in the back acting suspiciously, and a strong smell of unburnt marijuana.
Upon searching the car, police say they discovered a black duffel bag in the back seat that contained a grinder, a scale, two glass jars, and 40 ounces of marijuana packaged into four 10-ounce bags.
Police arrested Cody Bond, 20, of East Taunton, and Matthew Barber, 22, of Taunton. They were both charged with possession of marijuana with intent to distribute, a felony.
Police also arrested a female who was traveling in the same car, for a warrant on unrelated charges.
The fourth passenger was not arrested.
Massachusetts marijuana laws allow people to carry less than one ounce for personal use, for which they would receive a $100 citation if caught.
Police say the amount of marijuana and the way it was packaged necessitated criminal charges.