TransitMatters and Grow Smart RI talk transit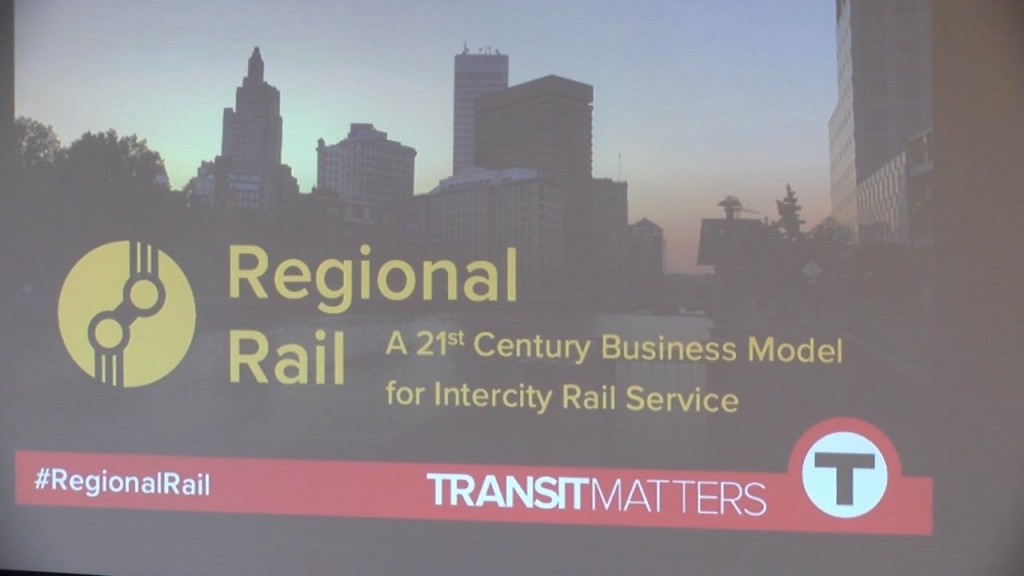 By: Brittany Comak
Twitter: @comaknews
Email: bcomak@abc6.com
PROVIDENCE, RI (WLNE) – Currently, the MBTA is in the middle of a project it's calling 'Rail Vision' – to transform the current aging commuter rail system.
"This is such a needed project for Boston, and for Providence, and the communities along the way," said COO of TransitMatters, Jarred Johnson
TransitMatters, a Boston based transit advocacy group, is not affiliated with the MBTA, but offers insight into what riders may want to see in the project.
Tonight they partnered with Grow Smart Rhode Island to hear what concerns Rhode Islanders may have.
One of those riders is Brown student Chris Sarli.
"It just isn't frequent enough. It's not as reliable as I'd like – I'd like it to be faster," said Sarli.
Key ideas TransitMatters presented tonight include system-wide electrification (though most of the Providence line already is), higher platforms, free transfers, and more frequent service.
"We're running away from that idea of 'commuter rail,' 9–5, and looking at something that is more geared toward how people live today," explained Johnson.
As it stands now, there are fewer trains in the middle of the day on the Providence line, and south of Providence there are even less – and no weekend service.
According to the MBTA's website, it's considering seven options, which include many elements from the regional rail plan, including electrification, and more frequent trains.
"I look forward to being a steadfast partner as we develop this connecting in our inter–cities, and certainly between us and Boston in the years to come," said Providence Mayor Jorge Elorza.
You can learn more about the possible commuter rail plans here:
https://www.mbta.com/projects/rail-vision#alternatives
©WLNE-TV/ABC6 2019