Travis Drives In Pair In PawSox Victory Over Indians Friday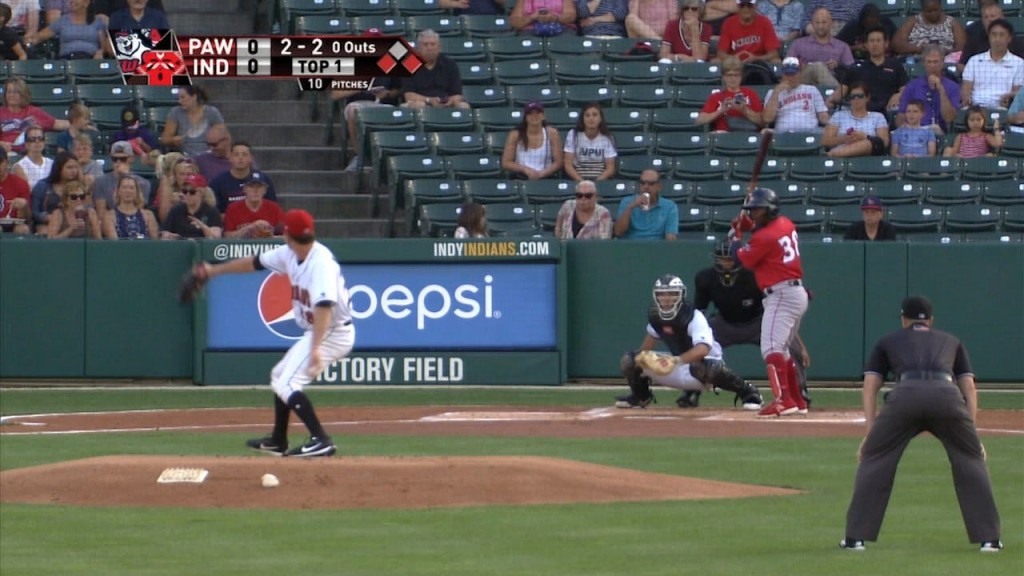 Pawtucket Red Sox Press Release
INDIANAPOLIS — Josh D. Smith made an effective spot start for the Pawtucket Red Sox against the organization that drafted him, as the PawSox edged the Indianapolis Indians, 3-2, on Friday night at Victory Field.
After taking two of three from Louisville to begin their six-game road trip, the PawSox (54-61) scored twice in the top of the first inning and fended off Indianapolis (65-52) in the opener of the three-game series. Pawtucket has now won five of its last seven games and will aim to lock up its third straight series in tomorrow's middle game.
Against his former organization, Smith (W, 7-5) fired five strong innings in which he punched out seven and only allowed an unearned run in the fifth. The 28-year-old left-hander, who was drafted by Pittsburgh in the 25th round in 2012, also struck out seven in 4.1 innings (at that point a career-high) against the Indians in mid-June at McCoy Stadium. Right-handed reliever Matthew Gorst added two scoreless innings and lowered his overall ERA (between High-A Salem, Double-A Portland and, now, Pawtucket) to 0.81. From there, southpaw Bobby Poyner (S, 5) earned a six-out save.
Pawtucket shortstop Tzu-Wei Lin made his first start in more than a week and went 4-for-5 with two doubles and a run scored from his customary leadoff spot. Second baseman Tony Renda — back from the big leagues — went 3-for-5 and scored a run, while right fielder Kyle Wren (2-for-4) recorded a multi-hit night, as well. Pawtucket pounded out 14 hits from eight different players.
Indianapolis starter Brandon Waddell (L, 4-7) scattered eight hits over five frames of two-run ball.
On the strength of three hits in the top of the first inning, the PawSox surged out to a 2-0 lead on an RBI infield single from center fielder Rusney Castillo and a sacrifice fly from left fielder Sam Travis.
In the bottom of the fifth inning, Indianapolis pulled within a run, 2-1, on an RBI single from first baseman Jose Osuna.
Pawtucket snatched the run back in the top of the eighth inning when Travis bashed an opposite-field solo homer — his seventh long ball of the season — to make it 3-1.
With runners at second and third and one out in the bottom of the ninth, Indianapolis sliced the gap to 3-2 on a sacrifice fly.
The PawSox continue their three-game weekend series at Victory Field on Saturday at 7:05 p.m. Pawtucket right-hander Justin Haley (5-7, 3.72) is scheduled to oppose Indianapolis righty J.T. Brubaker (7-3, 3.24). Radio coverage on WHJJ (920 AM and 104.7 FM) and throughout the PawSox Radio Network begins with PawSox Insider at 5:35 p.m.
After the six-game road trip, the PawSox will return home August 13-19 (Monday-Sunday) to host Norfolk (Baltimore Orioles) and Durham (Tampa Bay Rays). Good tickets are available. Fans can visit the McCoy Stadium box office, which is open Monday-Friday from 10 a.m. through 5 p.m., and during all home games. Fans can also call (401) 724-7300 or log on to PawSox.com for tickets.