Travis, Sturgeon Homer Early In PawSox Win Over Bulls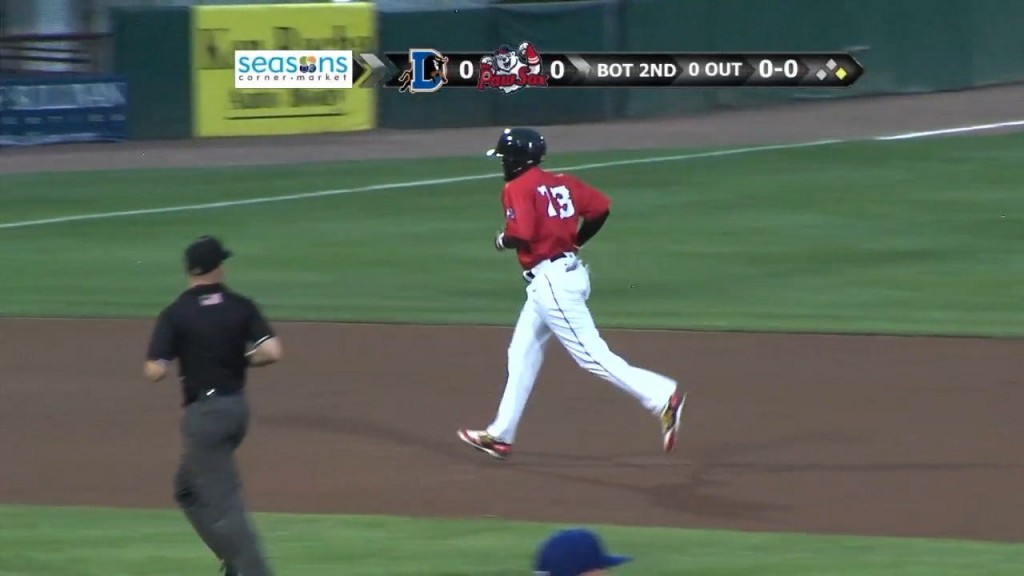 Pawtucket Red Sox Press Release
PAWTUCKET, R.I. — A pair of second-inning home runs from Sam Travis and Cole Sturgeon lifted the Pawtucket Red Sox past the Durham Bulls, 5-3, on Friday night at McCoy Stadium.
After an early bout of offense led the PawSox (59-63) to an 8-2 win in Thursday's opener of the four-game series, Pawtucket again went to work early to secure its seventh win in the last nine games.
Travis (2-for-4, R, HR, 2 RBI) and Sturgeon (2-for-3, R, HR, 2 RBI, HBP) went deep in the three-run second inning, and first baseman Jantzen Witte (2-for-4, R) notched a multi-hit performance, as well.
Following Josh D. Smith's seven-inning gem Thursday in the opener, Pawtucket starter Josh A. Smith (W, 5-4) fired six innings of three-run ball and matched a season-high with seven strikeouts. Left-hander Robby Scott struck out three in 1.2 hitless innings, and right-hander Travis Lakins (S, 1) — a new, proud father just activated from the temporarily inactive list — retired all four batters he faced, including one via strikeout on a 95 MPH fastball, en route to his first Triple-A save.
Durham starter Forrest Snow (L, 5-8) ceded five runs on eight hits and two walks in six frames.
After second baseman Brandon Phillips worked a leadoff walk to begin the bottom of the second inning, Travis scorched a 418-foot homer to left field to make it 2-0. Three batters later, Sturgeon pulled a solo shot to right to add a run.
Durham grabbed a run in the fourth on an RBI single from designated hitter Brandon Snyder, but Pawtucket countered in the home half of the frame on an RBI groundout from catcher Dan Butler — who was outrighted from Boston on Thursday.
Bulls No. 3 hitter Austin Meadows — one of the pieces in the Chris Archer trade with Pittsburgh — ripped a two-run rocket in the sixth to trim Pawtucket's lead to 4-3.
The PawSox added insurance in the bottom of the sixth inning when Sturgeon pulled an RBI double into right field to stretch the gap to 5-3.
On Saturday at 6:15 p.m., the PawSox continue their four-game series with Durham at McCoy Stadium. Pawtucket right-hander Justin Haley (5-7, 3.90) is slated to start opposite Bulls righty Ryan Weber (7-5, 2.61). The game will be televised live on myRITV, and radio coverage on WHJJ (920 AM and 104.7 FM) and throughout the PawSox Radio Network begins with PawSox Insider at 4:45 p.m.
Pawtucket's homestand runs Monday-Sunday (August 13-19), and good tickets are available. Fans can visit the McCoy Stadium box office, which is open Monday-Friday from 10 a.m. through 5 p.m., and during all home games. Fans can also call (401) 724-7300 or log on to PawSox.com for tickets.