Trial continued for Providence officer accused of assaulting former political opponent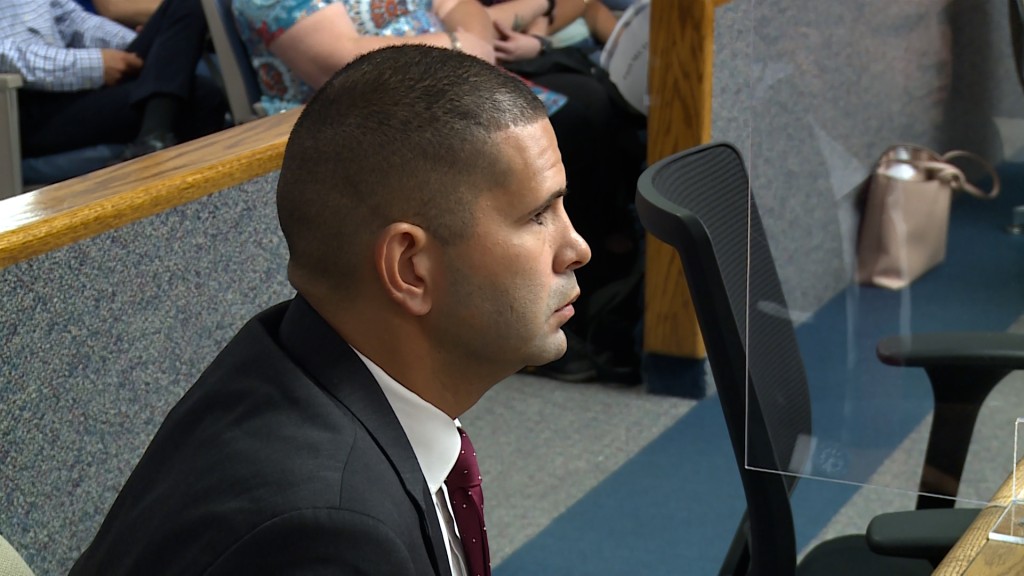 PROVIDENCE, R.I. (WLNE) — The trial for a Providence police officer accused of assaulting his former political opponent was continued to a later date.
Jeann Lugo, 35, was off-duty when he allegedly punched Jennifer Rourke in the face at an abortion rights rally in June.
Lugo's attorney claims Rourke punched him first and started the confrontation.
Rourke testified in court, "And when I turned, that's when I was assaulted, like, it felt like a closed fist and he hit right here, on the left side of my face."
During his trial last month, the judge dismissed a disorderly conduct charge.
The three-year veteran has pleaded not guilty to a simple assault charge.
Lugo is currently suspended from the Providence Police Department.
He's next court date is scheduled for early next month.