Trial for man accused of Warwick murder begins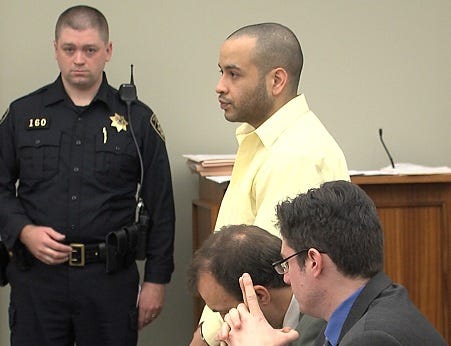 Dee DeQuattro
The murder trial for 26-year-old Tony Gonzalez began with motions on Tuesday afternoon in Kent County Courthouse before Judge Gallo.
Jury selection in the trial is slated to begin on Wednesday followed by opening statements.
Gonzalez is accused of first degree murder in the shooting death of Carl Cunningham Jr. It is alleged that on Jan. 22 2012, Gonzalez burst into his ex-girlfriend's Warwick home with a gun to confront her new boyfriend, Matthew Chivers. Instead Gonzalez allegedly shot Cunningham seven times, killing him.
Gonzalez has been held without bail and rejected a plea deal earlier this month.
Family member of Gonzalez and Cunningham were present for the first day of trial.