Trial begins for Johnston man accused of murdering, dismembering girlfriend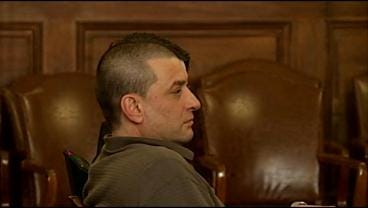 Dee DeQuattro
With Reporting By Abbey Niezgoda
The trial for a Johnston man accused of stabbing his common law wife to death then dismembering her body and attempting to burn it in the fireplace begins Friday.
Donald Greenslit, 52, was arrested in January 2012 after firefighters responded to a report of a fire at his Pershing Street home. Firefighters were immediately alarmed at the scene they saw and alerted police.
Greenslit allegedly confessed to police that he killed his common-law wife and mother of his children Stacie Dorego, 39, but claimed the incident was self-defense. He said Dorego attacked him with a knife and he killed her in an attempt to defend himself. The couple's two children were in the upstairs bedroom at the time.
Greenslit pleaded not guilty to the murder charge at his arraignment.
The incident was not Greenslit's first incident involving domestic violence, at the time he was on probation for a 2011 domestic simple assault.