UPDATED: Excessive Force Trial Begins For Providence Detective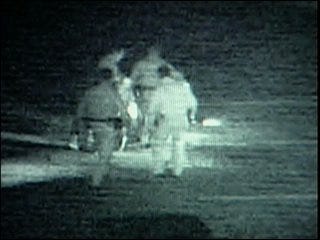 A prosecutor says a Providence police detective caught on video beating a handcuffed man used excessive force, while an attorney for the officer says he was just following procedure.
Detective Robert DeCarlo has pleaded not guilty to assault charges in the October 2009 beating of Luis Mendonca.
Prosecutor Kelly Ann McElroy said in her opening statement Wednesday that DeCarlo's actions were driven by anger rather than necessity.
Michael Colucci, an attorney for DeCarlo, countered that his client was just following procedure confronting what he thought was a dangerous suspect.
At the heart of the case is a video showing Mendonca fleeing police, who were investigating a break-in, then struggling with them. After Mendonca is handcuffed, one officer appears to kick him and strike him with a flashlight.