Tribute to Lives Lost on 9/11: Gov. McKee, State Leaders Hold Solemn Remembrance Ceremony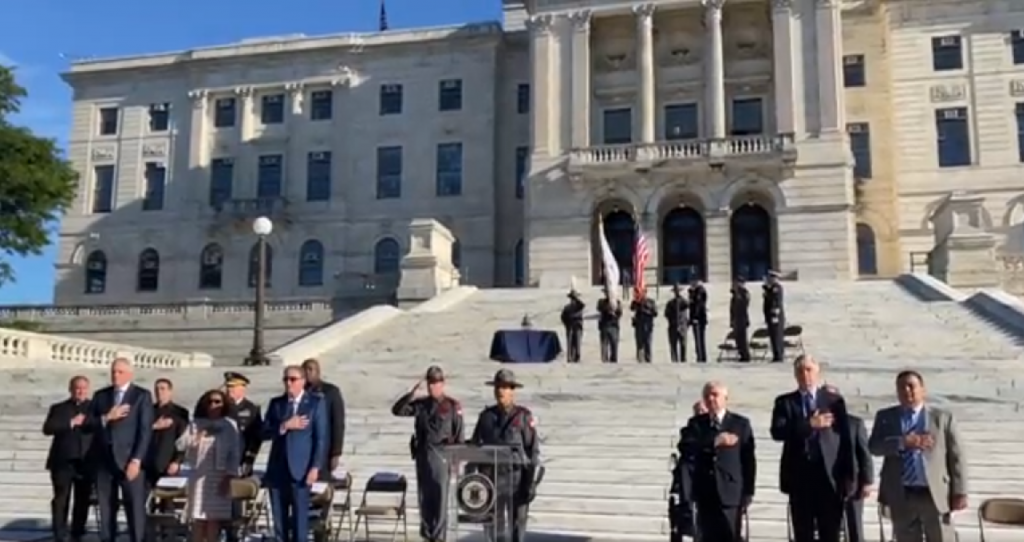 Providence, RI (WLNE) – Rhode Island Governor Dan McKee joined members of his cabinet, members of the state's legislative delegation and local leaders for a 9/11 remembrance ceremony on Saturday morning, the 20th anniversary of the attacks.
The ceremony, which was held at the State House, included a moment of silence to honor the lives lost on September 11, 2001.
Gov. McKee spoke at the ceremony. He said he will never forget how our nation came together in the days following the attacks. "Let us remember that even when we are faced with tragedy, the American spirit is strong and cannot be broken",  Gov. McKee said.