Trinity Repertory Company's founding artistic director dies at 95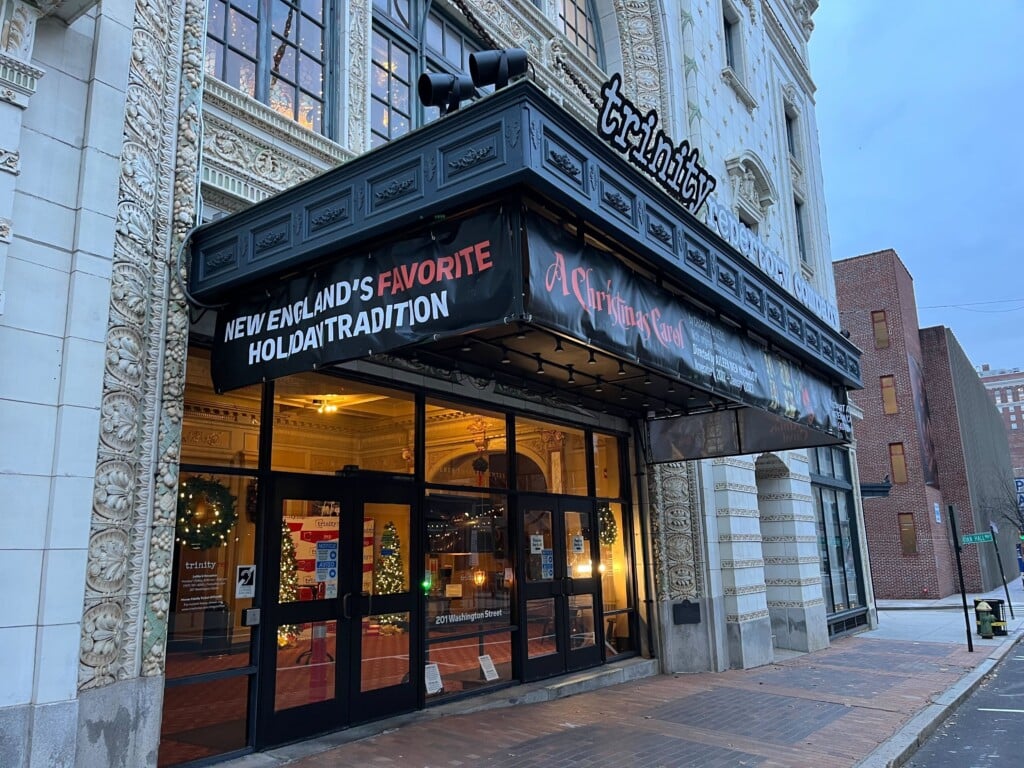 PROVIDENCE, R.I. (WLNE) — Trinity Repertory Company's founding artistic director has died, the company announced Monday.
Adrian Hall died Saturday at his home in Van, Texas. He was 95.
According to Trinity Rep, Hall — who was a New York-based director originally from Texas — led the company from its first production in 1964 through 1989.
"Adrian Hall was a visionary artist, not only in the way he challenged the aesthetic limits of the stage, but also in the challenging subject matter he produced as artistic director," said current artistic director Curt Columbus.
In 1963, a group of Rhode Islanders who wanted to create a professional regional theater in Providence recruited Hall to be the "artistic leader of the nascent company," the company said in a release Monday.
The next year, Trinity Rep started performing at Trinity United Methodist Church on Broad Street.
Under his leadership, Columbus said Trinity Rep grew and thrived.
The company received a large amount of money from the "newly founded National Endowment for the Arts to fund the landmark Project Discovery program." It allowed high school students in Rhode Island to attend professional theater for free.
"Hall led the efforts to move the company into a larger space," added Columbus.
Trinity Rep moved into a renovated Emery's Majestic Theater on Washington Street in downtown Providence. In 1973, the company moved to its present home, Lederer Theater Center.
"Trinity Rep's reputation continued to grow, culminating in the company receiving the Tony Award for Outstanding Regional Theater Company in 1981," said Columbus.
The company said that Hall's "impact is still present at Trinity Rep," saying that his annual production of "A Christmas Carol" has now been a part of the Ocean State's holiday tradition for almost 40 years.
"Hall's vision of creating a brand-new production each year with a new cast, director, and design team has led the company to consistently produce one of the most highly attended productions of the show in the country," said Columbus.