Trooper cruiser hit by car while responding to wrong-way driver in Dartmouth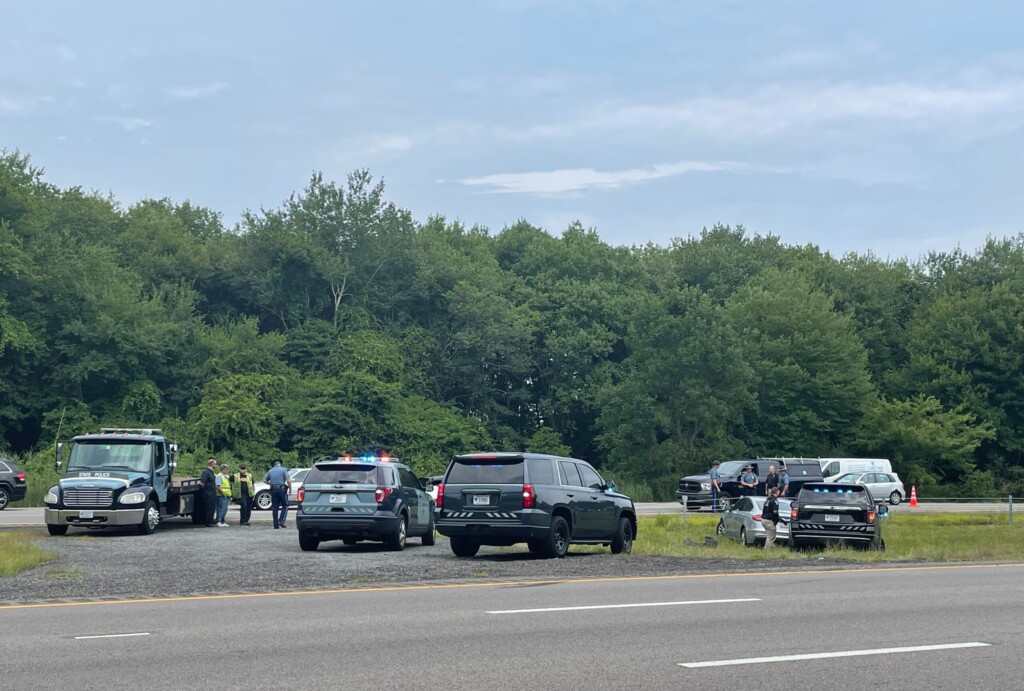 DARTMOUTH, Mass. (WLNE) — A Massachusetts State Police trooper was hit by a car while responding to a wrong-way driver in Dartmouth.
The crash happened on Interstate 195 east just before 12:30 p.m. Thursday.
Police said a trooper stopped a wrong-way driver on the east of the highway.
Another trooper responding as backup was hit by another car trying to get to the median cutout, police said.
The trooper was taken to the hospital with minor injuries.