Tropical Storm Elsa Will Bring Rain & Wind To End The Week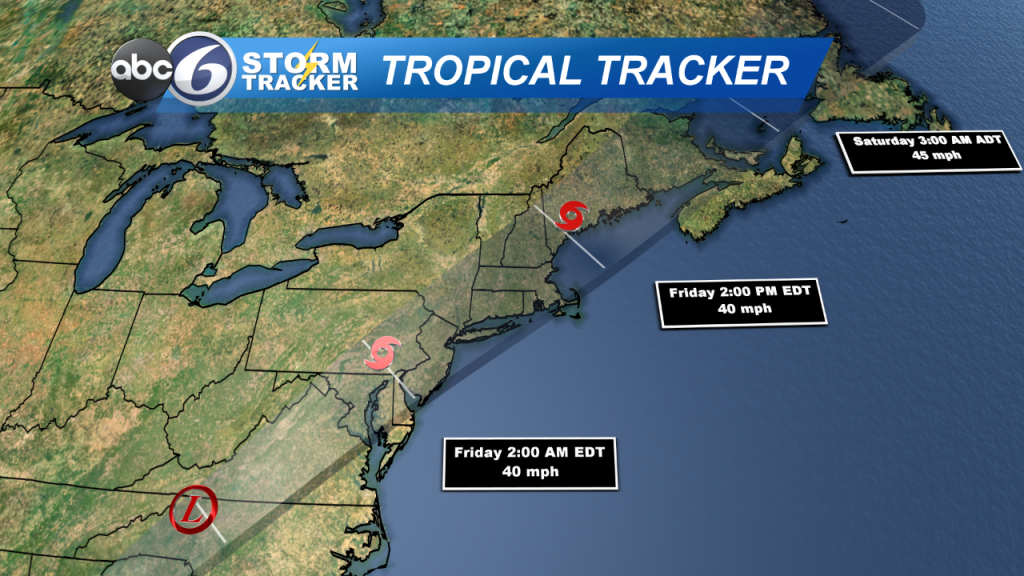 An isolated thunderstorm overnight, mainly for locations in Northern R.I. Otherwise, cloudy and muggy. Around 70°.
Thursday, partly sunny. A spot shower or two. Humid, but not hot. Mid to upper 70s. Thursday night, steady rain after midnight becomes heavy by daybreak. This will be the beginning of Tropical Storm Elsa. Winds will increase with gusts to 35 MPH by morning. A Tropical Storm Watch has been issued for coastal locations.
Friday, heavy rain, tropical in nature falling through early afternoon. Winds, strongest at the coast with gusts to 40-45 MPH. By late afternoon, Elsa or what is left of Elsa will have moved North. This will be a very short duration rain and wind event as Elsa will be moving quickly through the area. 70s. Friday night, still a few showers. Winds diminish. Mid-60s.
Saturday, still a few showers. Upper 70s. Saturday night, mostly cloudy. Low 60z.
Sunday, partly sunny. Near 80°.
Monday, partly sunny. near 80°.
A chance of rain Tuesday and Wednesday. Around 80°.
ABC6 Chief Meteorologist, Jeff Desnoyers
Email: jdesnoyers@abc6.com