Trout season kicks off in the Ocean State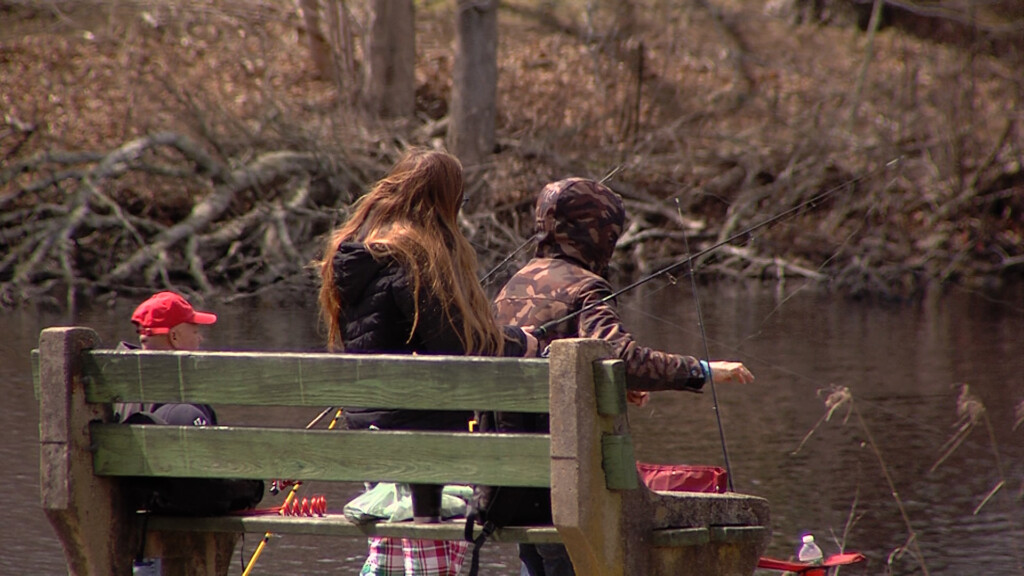 PROVIDENCE, R.I. (WLNE) — The Rhode Island Department of Environmental Management said Saturday, April 8, is the beginning of the 2023 trout season.
In a post to social media, the department announced they stocked more than 100 freshwater locations with roughly 60,000 fish.
The department said they released a mix of brook, brown, rainbow and golden rainbow trout.
RIDEM officials said Wigwam Pond in Wilbur Woods in Little Compton was not stocked due to a deterioration of access to the area.
Officials further incentivized anglers by offering a special reward for catching a golden rainbow trout between opening day and May 8.
All you have to do is take a picture of your trout and send it to dem.fishri@dem.ri.gov for verification and you'll be eligible to receive a golden trout pin, the department said.
The DEM named the locations stocked with golden rainbow trout as follows:
Barber Pond, South Kingstown
Carbuncle Pond, Coventry
Carolina Trout Pond, Richmond
Eight Rod Farm Pond, Tiverton
Meadow Brook Pond, Richmond
Melville Ponds, Portsmouth
Olney Pond, Lincoln Wood State Park, Lincoln
Shippee Sawmill Pond, Foster
Silver Spring Lake, North Kingstown
Simmons Mill Pond, Little Compton
Tucker Pond, South Kingstown
Watchaug Pond, Charlestown
Willett Pond, East Providence
For a full list of stocked locations, fishing license information and general angler safety tips, visit dem.ri.gov.