4 injured after truck topples car in Cranston crash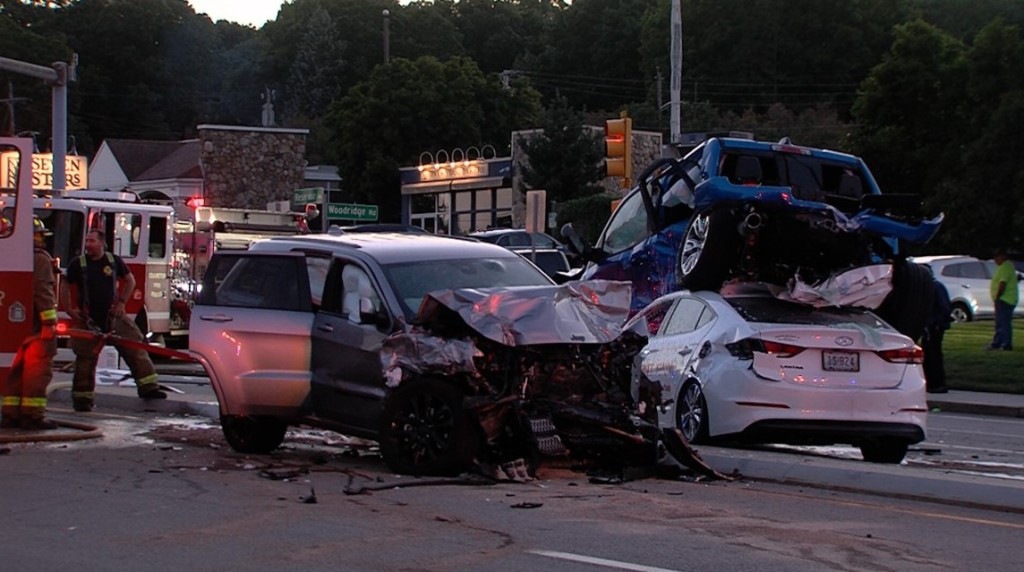 CRANSTON, R.I. (WLNE) — Cranston police said that four people were injured after a truck toppled a car in a crash Thursday.
The three car crash happened at the intersection of Reservoir Avenue and Woodbridge Road.
Maj. Todd Patalano said the four people suffered non-life threatening injuries.
He said one driver has a broken leg. The other people have been released from the hospital.
Video from the scene shows three cars with significant damage, including what appears to be a pickup truck on top of a sedan.
The detached bed of the truck was seen further down the roadway from the site of the crash.
Patalano said at this time, one driver will be charged with moving violations and at that alcohol or drugs have not been ruled out at this time.
No further information was immediately released.