Trump blasts world health group, defends early virus steps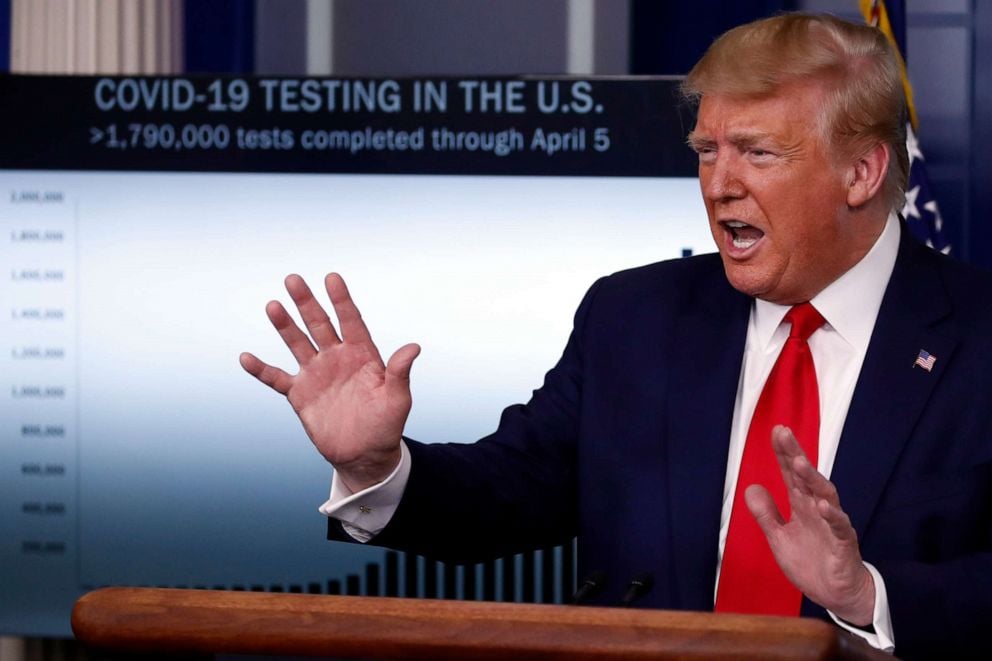 By Jonathan Lemire, Jill Colvin and Zeke Miller, Associated Press writers
WASHINGTON (AP)-  President Donald Trump is threatening to freeze U.S. funding to the World Health Organization, saying the international group "missed the call" on the coronavirus pandemic.
Speaking to reporters Tuesday evening, Trump downplayed the release of January memos from a senior adviser that warned of a possible coronavirus pandemic as infections across the U.S. continued to rise.
The president declared himself a "cheerleader" for the nation while defending his handling of the crisis.
But Trump turned his anger on the WHO, first declaring that he would cut U.S. funding before, mere minutes later, backtracking and saying he would "strongly consider"  it.
©The Associated Press 2020