Trump points to signs of hope, asks for prayers for nation's healthcare workers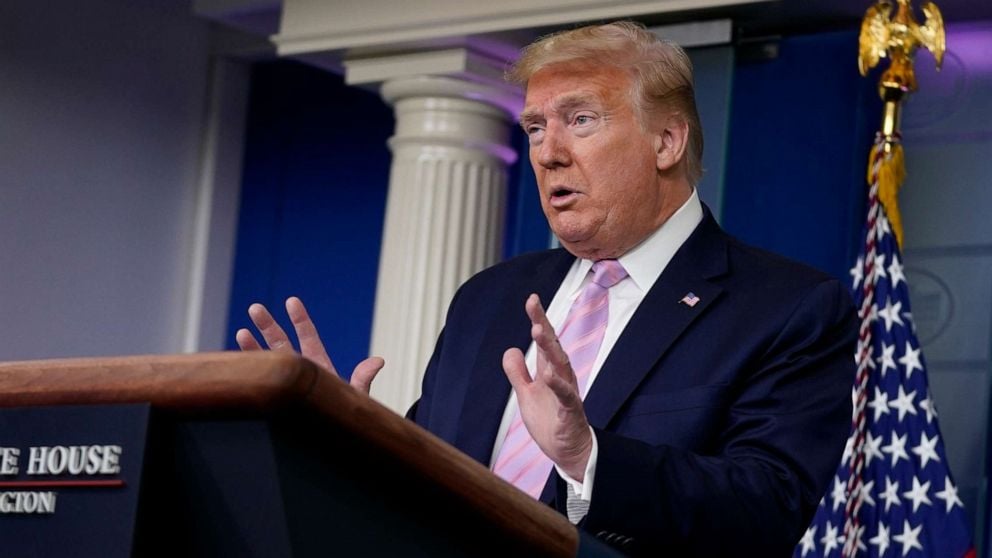 ---
By The Associated Press
WASHINGTON (AP)- President Donald Trump is bemoaning the "horrible" number of Americans who have died due to the coronavirus, while pointing to signs of hope.
Trump said "in the midst of grief and pain" the country is seeing "clear signs that our aggressive strategy" is working.
That includes a decrease in hospital admissions in some places.
Trump's comments come on the same day as Johns Hopkins University's worldwide death toll hit 100,000.
Trump, who is now weighing when to re-open the country's economy, is pointing to models that are now forecasting U.S. death rates far lower than originally estimated.
"We're saving so many lives compared to what it could have been," Trump said
But experts warn that re-opening the country too soon could cause a devastating new spike in infections.
The president participated in an Easter prayer from the Oval Office on Good Friday.
President Donald Trump says that
Although Americans will not be able to gather as they normally would on Easter, Trump said they can use "this sacred time" to focus on prayer, reflection and on growing their relationship with God.
He acknowledged the sacrifices that people are making to end the pandemic, saying "at this holy time, our nation is engaged in a battle like never before."
The president asked all Americans to pray that God would heal the nation, bring comfort to those who are grieving and to give strength to the nation's health care providers.
©The Associated Press 2020